Regular price
Sale price
$36.00 AUD
Unit price
per
Sale
Sold out
YLANG YLANG:
Ylang Ylang Complete essential oil has a rich history in perfumery dating back thousands of years. In Indonesia it was even sprinkled on the beds of newlyweds to encourage sensuality. Traditional medical uses included curing fever, soothing insect bites, and nourishing the skin. Despite its incredible popularity, Ylang Ylang did not become widely cultivated until the very end of the 19th century in Reunion, Madagascar and the Comoros Islands.
  The plant is a large tropical evergreen that can grow as tall as 100 ft. with drooping branches and yellow flowers with long petals. The aroma of this tree is so powerful that the scent of Ylang Ylang Complete Essential Oil can be noticed from more than 30 feet away! Though the tree is native to Indonesia, Malaysia, and the Philippines, it is now commonly cultivated in Polynesia and the Comoros Islands as well. In order to extract the Complete essential oil, the freshly picked flowers of the tree are placed through water or steam distillation.
As a result of distillation, Ylang Ylang Complete essential oil is a pale yellow with an intensely sweet, soft, and floral aroma that many consider to be intoxicating and stimulating. In addition to its highly sought after application in perfume, this oil offers a number of therapeutic properties.
Emotionally, Ylang Ylang enhances mood by positively influencing the olfactory system of the brain. This makes it popular as a natural depression remedy to release negative emotions. Acting as a mild sedative, it can also support a good night's sleep and limit stress by lowering blood pressure and heartbeat. A blend of 2 drops Ylang Ylang and 2 drops Frankincense oil can easily relieve tension for complete relaxation.
Physically, Ylang Ylang is best known for its role as an impotency fighter by boosting libido in both men and women. This oil can also support a healthy circulatory system by improving blood flow and fighting inflammation. When blended with Clary Sage and Lavender, it makes a powerful heart health booster. It's even valuable for the hair to improve health and shine while preventing hair loss.
Ylang Ylang Complete essential oil bends nicely with Bergamot, Geranium, Grapefruit, Lemon, Sandalwood, and Vetiver oils.
CHAMOMILE ROMAN:
Many essential oils have clever nick names that indicate their value throughout history, and for Chamomile Roman Essential Oil that name is "plant's physician." According to a 20th century writer and gardener, any garden with Roman Chamomile would always flourish. Throughout time, Chamomile has been considered a highly versatile medicinal herb. The Egyptians worshipped Chamomile above all other herbs due to its healing properties, and it is one of the "Nine Sacred Herbs" in ancient Anglo-Saxon manuscript. Even in more recent times, doctors in England and the colony of Virginia kept their medical bags stocked with Chamomile.
The Chamomile plant is a small perennial herb with feathery leaves and daisy-like flowers that originated in Southern and Western Europe. The plant was eventually naturalised in North America and is now cultivated around the world in temperate regions such as England, Belgium, Hungary, Italy, France, and America. Chamomile Roman essential oil is extracted through steam distillation of the flower heads. This pure oil begins as a pale blue but yellows with time. Its warm, sweet, and fruity scent is instantly recognisable.
Emotionally, Chamomile Roman essential oil is well known for its ability to fight anxiety and depression, especially using a diffuser. The vapours of Chamomile travel directly to the olfactory section of the brain to limit tension and reduce the body's response to stress. Research has consistently proven that aromatherapy is one of the fastest means to positively impact emotions, and Chamomile Roman essential oil certainly does the trick.
Physically, Chamomile Roman essential oil can improve digestion, reduce pain, soothe the skin, and even improve oral health. Since Roman Chamomile is so relaxing, it can work wonders on the digestive system to alleviate indigestion, acid reflux, and nausea. It's also often called the "Herbal Aspirin" because this oil can fight inflammation and reduce pain and swelling. Chamomile's properties apply in a similar fashion to the skin and mouth by fighting bacteria and boosting immune defenses.
Chamomile Roman essential oil blends well with Bergamot, Clary Sage, Rose, Geranium, Lavender, and Neroli. Just 4 drops of Roman Chamomile and 2 drops of Rose can soothe and comfort your physical and emotional state into complete peace. Roman Chamomile, Bergamot, and Clary Sage also make a powerful combination to inspire a better night's sleep, especially for children.
With so many uses, it's clear that Chamomile Roman essential oil earned its worship among the Egyptians.
View full details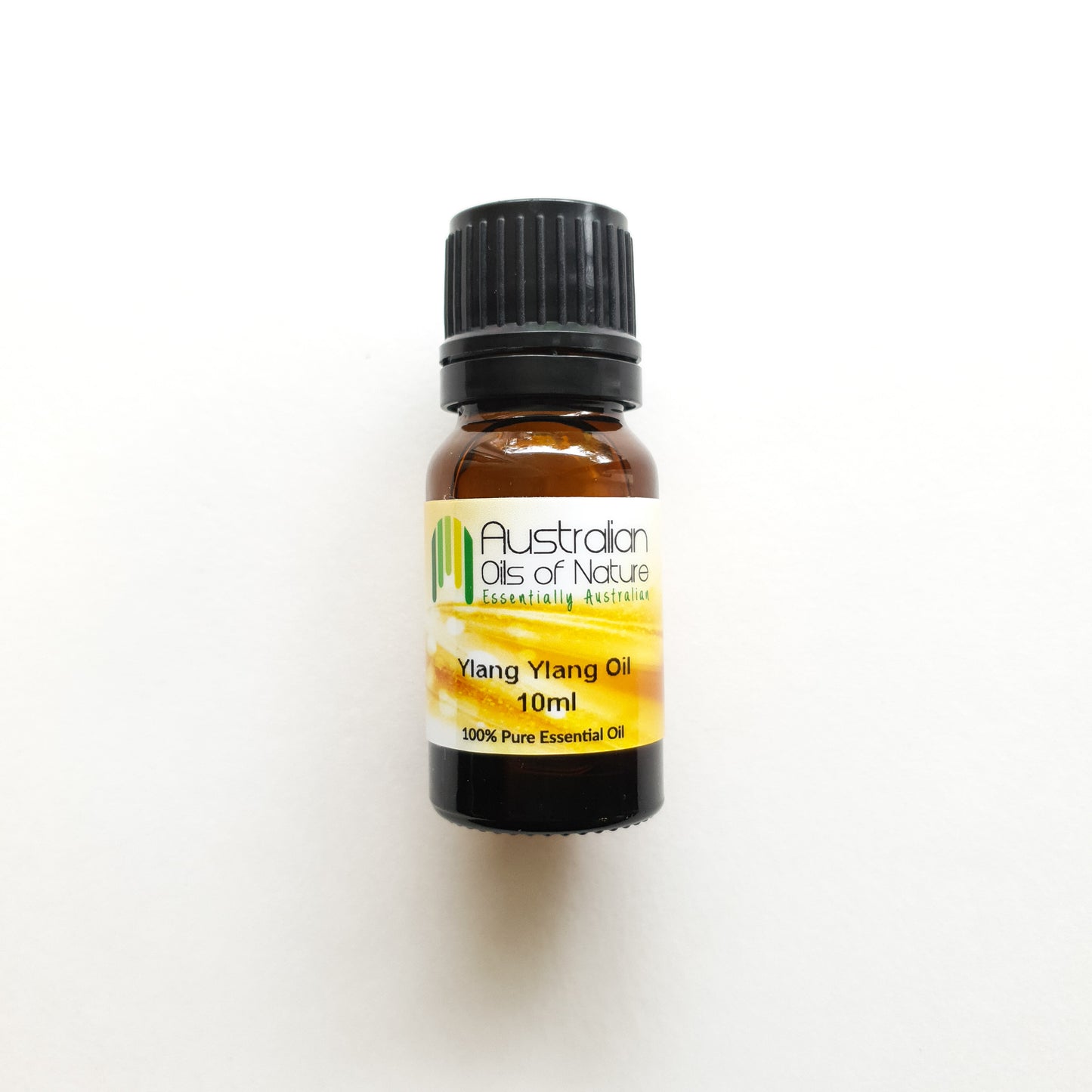 Free Shipping

Spend $75 too receive free standard shipping Australia-wide.

Quality Guarantee

No additives, no preservatives and no fillers. 100% pure ingredients.