Regular price
Sale price
$29.60 AUD
Unit price
per
Sale
Sold out
Rosalina essential oil was used by Australian Aborigines to treat skin imperfections like acne and warts, though it was only recently introduced to the rest of the world by Australian chemists and botanists in 1922. As Rosalina plant samples were investigated, essential oil experts discovered it is high in Linalool, also found in Lavender.
Rosalina is native to Australia in northern New South Wales to Tasmania. It's grown today on plantations and harvested from wild populations as well. The Rosalina tree can reach 8 meters high and produces white flowers in late spring. Its oil is extracted through steam distillation of the tree's leaves, twigs, and branches.
As it gains popularity in aromatherapy and holistic essential oil use, Rosalina is becoming known as a subtle and more subdued version of Tea Tree oil with Lavender tendencies. Many people consider this oil perfect for people who find Tea Tree essential oil too strong. With its mild Lemon and Lavender aroma, Rosalina oil offers a host of physical and emotional therapeutic benefits. Rosalina boasts antibacterial, antiviral, decongestant, immune-stimulant, and sedative properties.
Emotionally, Rosalina is calming and grounding. Its Linalool content draws a close parallel to Lavender oil, making it excellent to encourage relaxation, peace, and sleep.
Physically, Rosalina essential oil makes a great topical antiseptic, especially when blended with Tea Tree oil. It is also gentle enough to be diffused or directly inhaled for children's respiratory infections, though it can serve as an expectorant for all ages. As the Australian aborigines discovered long ago, Rosalina works well to battle acne and other uncomfortable skin conditions that require a gentle healing oil.
With its Lavender hues, Rosalina can blend well with a host of oils ranging from Fragonia and Cypress to Lemon and Kunzea. 15 drops each of Rosalina, Lavender, and Lemon make an effective and lovely-smelling cleansing blend that can boost immunity and purify the air.
View full details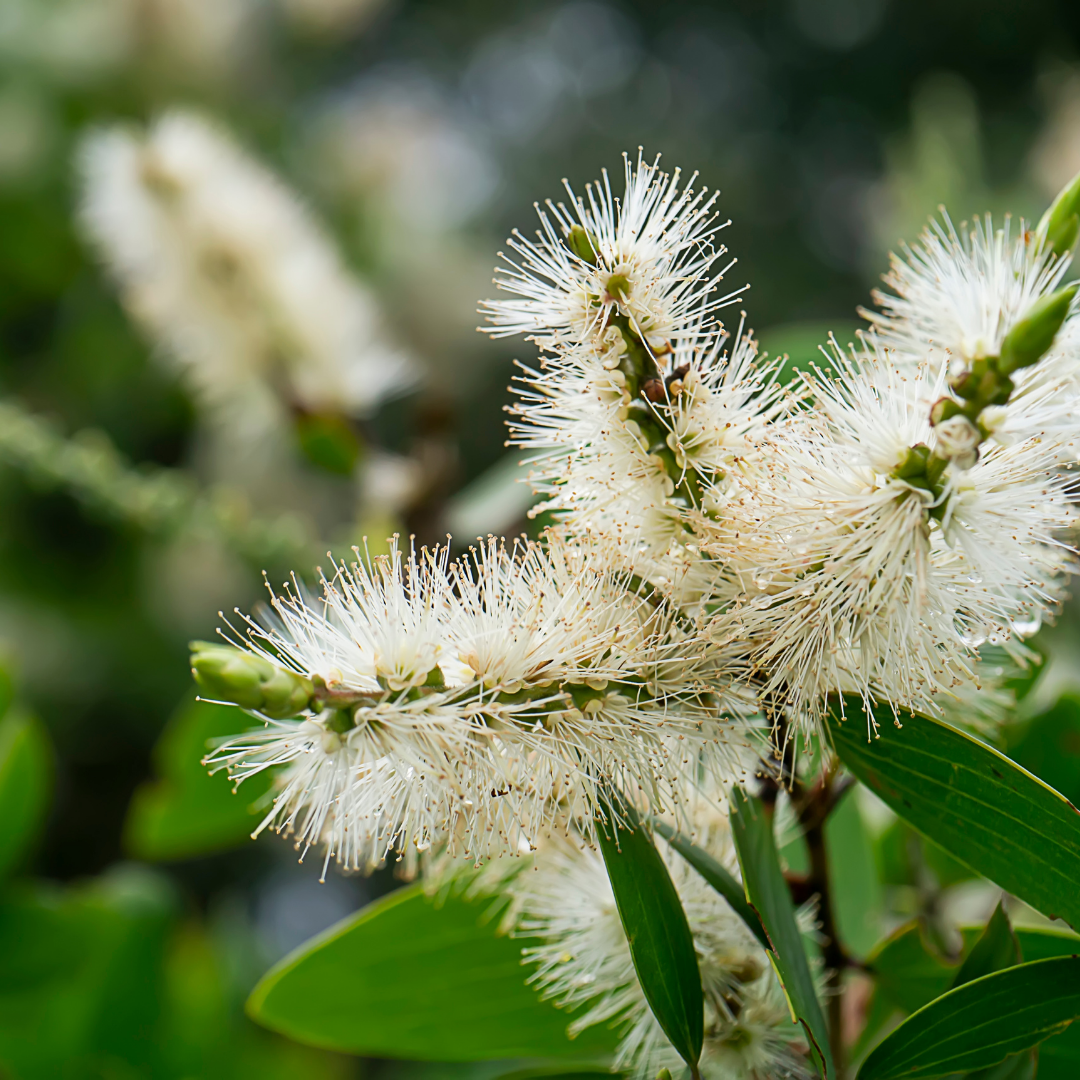 Free Shipping

Spend $75 too receive free standard shipping Australia-wide.

Quality Guarantee

No additives, no preservatives and no fillers. 100% pure ingredients.