Regular price
Sale price
$23.00 AUD
Unit price
per
Sale
Sold out
Pomegranate Seed oil from the Punica granatum tree, its fruit has been cultivated for several millennia throughout Asia, the Middle East and Mediterranean. Known as "The Fruit of Life," pomegranates were believed to spring from The Garden of Paradise. As the traditional symbol of fertility and rebirth, they became a popular wedding present in some countries, expressing the wish, "May you have as many children as there are seeds!"
The seeds of the pomegranate fruit are packed with antioxidants, vitamins, and minerals that make pomegranate seeds very valuable for reducing joint pain, improving heart health, and more. As it turns out, the same principles that make pomegranate seeds so healthy for the body also make pomegranate oil a potent skin rejuvenator.
According to a study published in the Journal of Ethnopharmacology, the oil pressed from pomegranate seeds effectively stimulates the major cells found in the epidermis, known as keratinocytes. When that outer layer of skin is stimulated, the skin cells regenerate and heal, which wipes away signs of damaged skin and replaces them with healthy, radiant skin.
As if it wasn't enough to know that pomegranate seed oil can reduce and reverse sun damage, discolouration, and wrinkles, the oil also protects against inflammation, future damage, and dehydration. You may not realise how many things, like the sun, food additives, and pollution, can inflame, dull, and dehydrate your skin on a daily basis, but you're sure to notice the difference once you start applying pomegranate oil on a daily basis!
Pomegranate blends well with all essential oils, use to make a nutrient rich day cream with 1 ounce coconut oil, 2 tablespoons Pomegranate oil, 4 drops Geranium.
View full details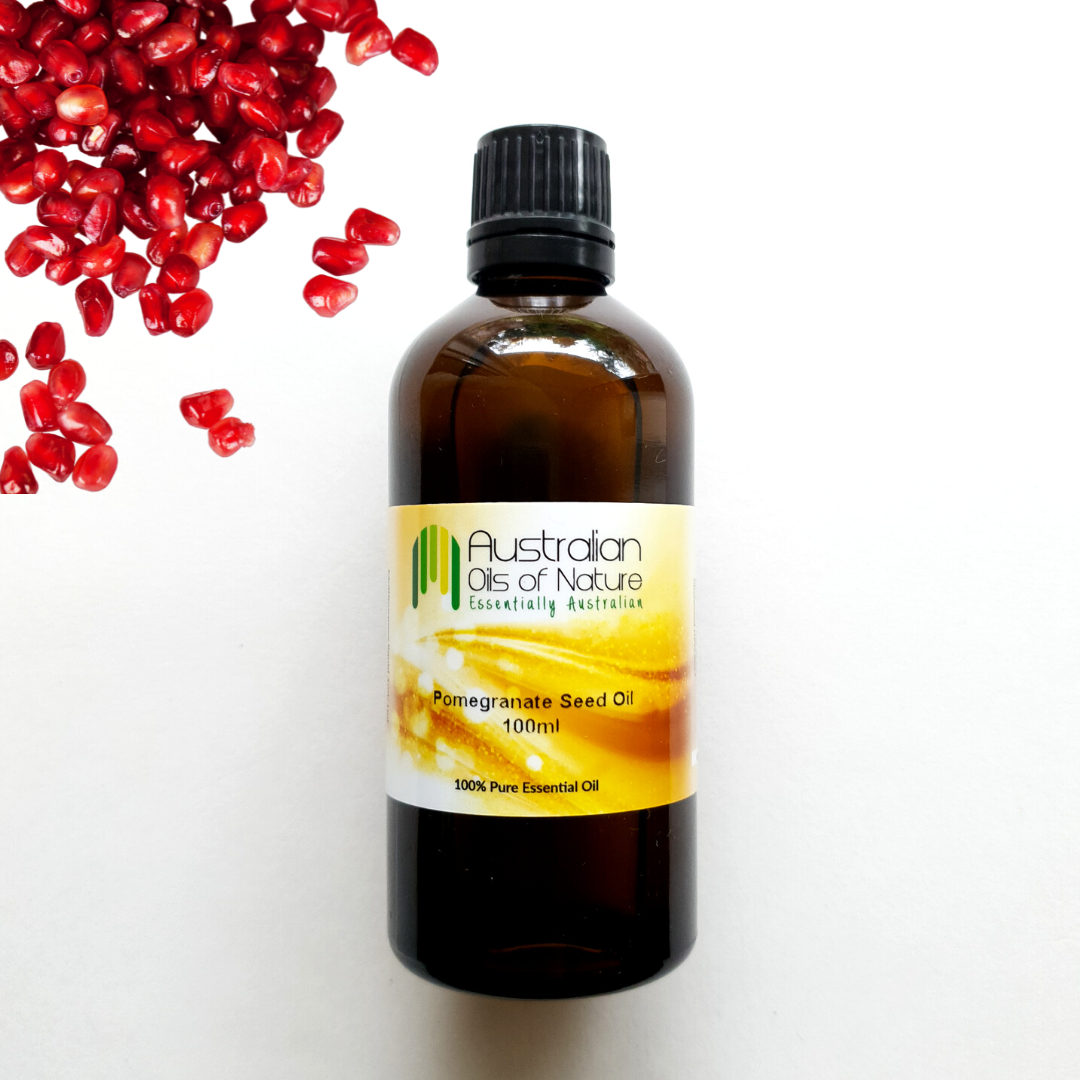 Free Shipping

Spend $75 too receive free standard shipping Australia-wide.

Quality Guarantee

No additives, no preservatives and no fillers. 100% pure ingredients.