Regular price
Sale price
$26.30 AUD
Unit price
per
Sale
Sold out
The Schinus molle, and by extension the tree's Pink Peppercorn essential oil, have been utilised in the Peruvian Andes for thousands of years. The Inca used the sweet outer portion of the tree's ripe fruit to make a drink, and historians have also found evidence that the fruits of Schinus molle were used between 500-1000 AD in the Central Andes to create a fermented alcoholic beverage called chicha. Though it is botanically unrelated to black pepper, Pink Peppercorn has come to be used in many of the same ways in aromatherapy and perfumery.
Schinus molle is native to the northern arid zone of South America and the Andean deserts between Central Argentina and Central Chile. Over time, it has become naturalised around the globe since it is a drought tolerant, long-lived, and hardy evergreen that provides strong timber. This quick-growing plant reaches about 15 metres tall and 5-10 metres wide, and the upper branches are unique because they tend to droop. Small, white flowers gather at the ends of the drooping branches and grow fruit with woody seeds. Pink Peppercorn essential oil itself is steam distilled from the fruits of the Schinus molle.
Pink Peppercorn essential oil delivers a warm, dry and spicy aroma complete with hints of juniper and angelica. Scientific studies have confirmed Pink Peppercorn's many properties including as an antioxidant, antimicrobial and antibacterial. Pink Peppercorn is also harnessed as an antidepressant, anti-rheumatic and anti-viral.
Pure Pink Peppercorn essential oil is most noted for its ability to improve digestive, circulatory and joint troubles. It can be blended with a few ounces of carrier oil and rubbed on the area of the body that needs attention to improve blood circulation, minimise inflammation and eliminate bacteria. When diffused into the air, Pink Peppercorn oil can also minimise respiratory trouble.
Pink Peppercorn oil blends well with Black pepper, Cardamom, Carrot Seed, Clary Sage, Clove, Frankincense, Geranium, Ginger, Lavender, Juniper, Marjoram, Myrrh, Nutmeg, Rosemary, Sage, Sandalwood, Tea Tree, Vetiver, and Ylang Ylang, just to name a few!
View full details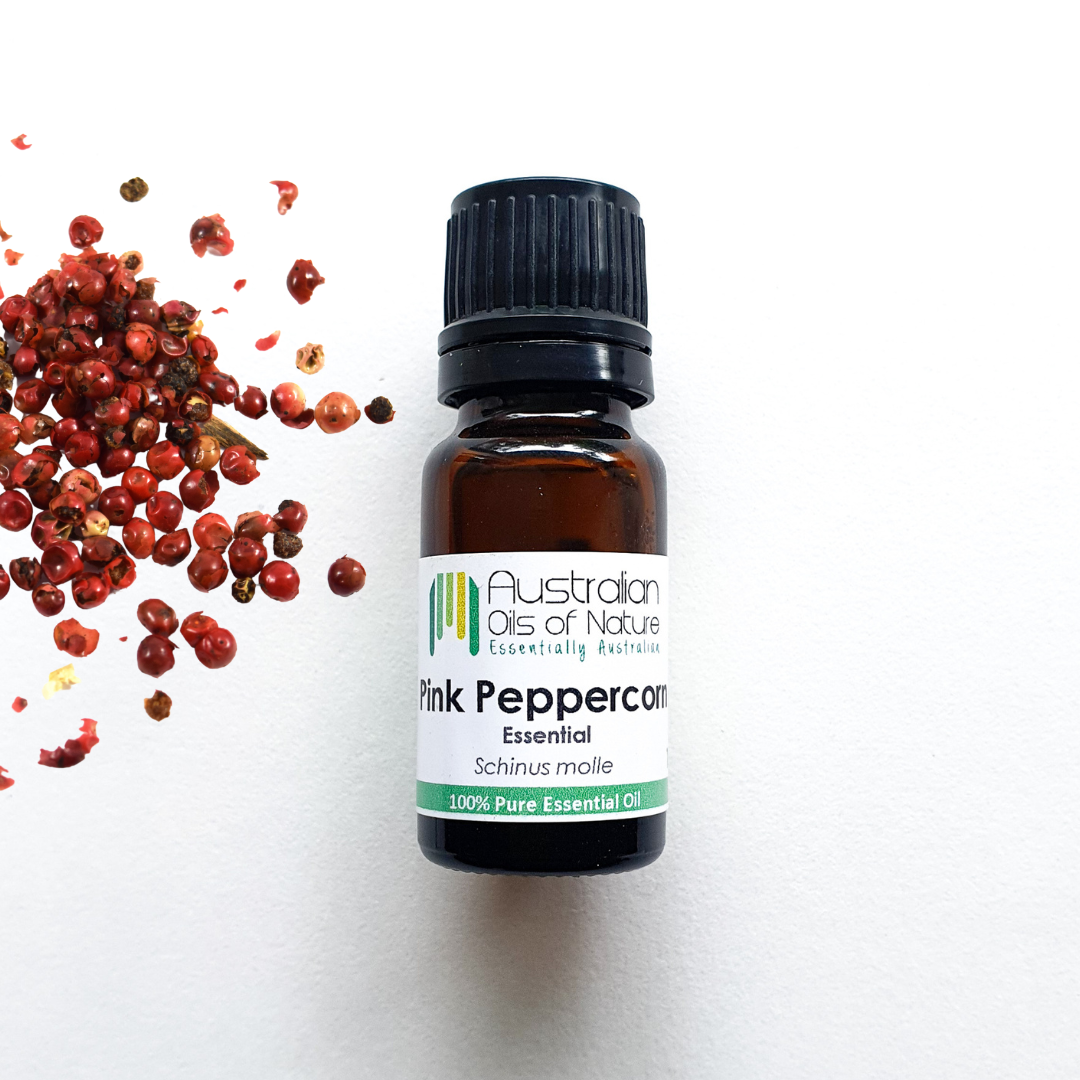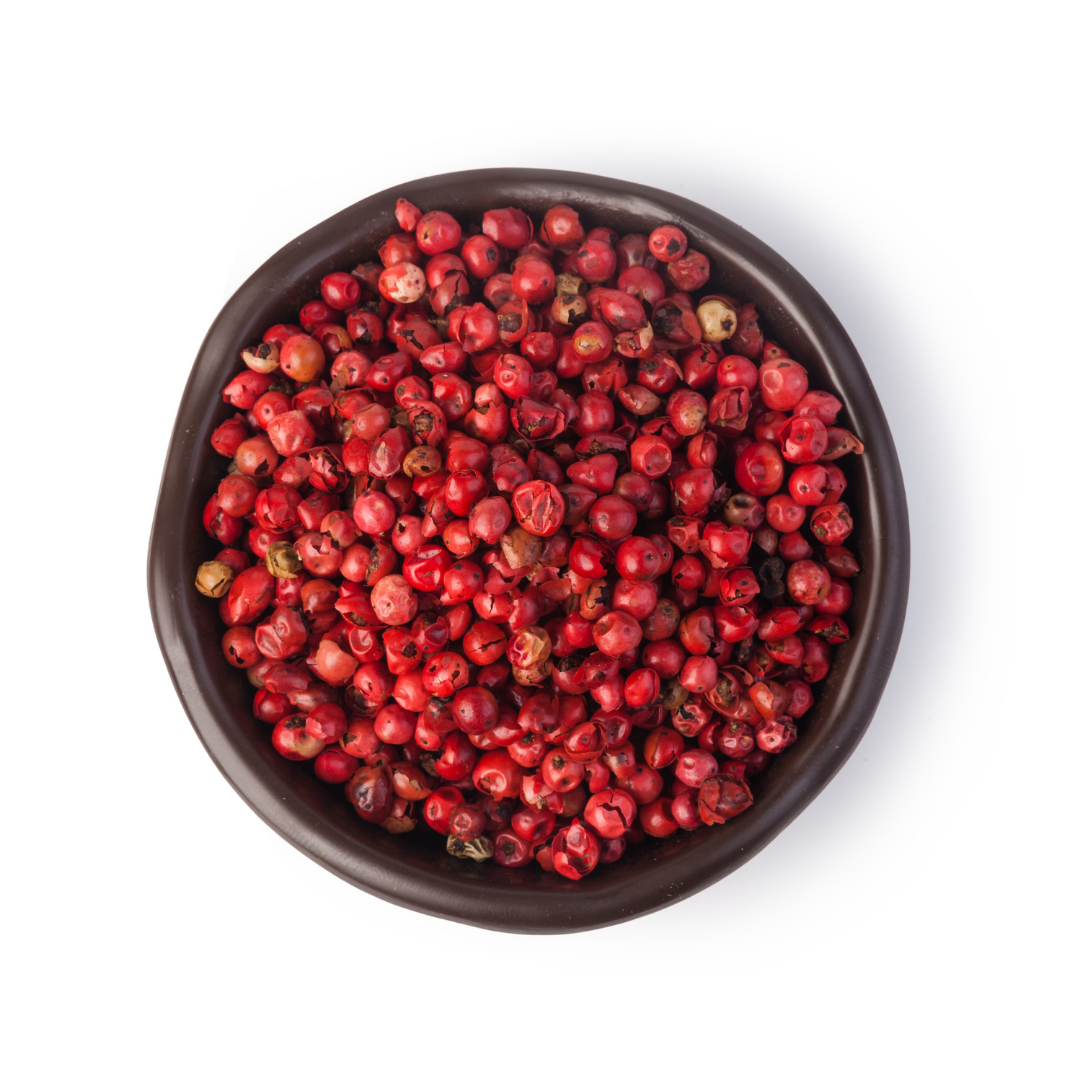 Free Shipping

Spend $75 too receive free standard shipping Australia-wide.

Quality Guarantee

No additives, no preservatives and no fillers. 100% pure ingredients.