Regular price
Sale price
$21.90 AUD
Unit price
per
Sale
Sold out
Used for their fruit, juice and to produce Orange Australian essential oil, Australian Navel Oranges are one of the most popular orange varieties. They are mainly grown in three southern growing regions – the Murray Valley, the Riverina of NSW and the Riverland of South Australia. The orange tree itself is a small evergreen that grows fruit with a sour to sweet pulp. Orange oil extraction can occur in a few ways. Superior quality Orange oil is extracted through either cold-pressing or steam distilling a ripe orange peel.
Oranges became a cultivated fruit nearly 5,000 years ago with the ancient Chinese, who used orange peels to treat a range of ailments. In 800 AD Arab traders introduced oranges to other places in the world including eastern Africa and the Middle East. The citrus fruit gradually spread by way of traders and explorers and gained immense popularity. By the early 20th century, Orange Essential Oil was used extensively in the perfume industry.
Orange Australian essential oil of pure and high quality is yellowy-orange with a sweet and fresh fruit scent. Its most prominent active ingredient (85-96%) is limonene, a potent antioxidant that can fight inflammation and free radical damage. Overall, Orange oil is known for its therapeutic properties as an anti-inflammatory, antidepressant, antispasmodic, antiseptic, carminative, and tonic.
Emotionally, Orange is an uplifting essential oil that can boost energy, elevate mood, and generally improve positivity. This is most effective when diffused and inhaled since the oil directly affects the olfactory system of the brain to induce emotional responses. A blend of 2 drops Bergamot, 2 drops Grapefruit, and 1 drop Orange Australian essential oil is a wonderful diffuser recipe to stimulate joy.
Physically, Orange essential oil is very valuable. Its strong store of limonene defends against free radicals and inflammation that cause basic illnesses in addition to cancer and tumours. This oil can also improve blood flow to minimise hypertension, reduce headaches, and even improve libido. All of these effects result in reduced muscle, bone, and joint pain. It's best to mix Orange Australian essential oil with a carrier oil and massage into sore and swollen areas.
Orange oil is also a household staple for its value in deodorizers, cleaners, and soaps. A few drops of orange oil and one cup of lemon juice can disinfect and deodorise a dishwasher, while Orange oil added to a mixture of vinegar and water makes a perfect household cleaner.
Orange essential oil blends nicely with floral scents like Geranium and Lavender, as well as spicy and minty oils like Cinnamon and Peppermint.
View full details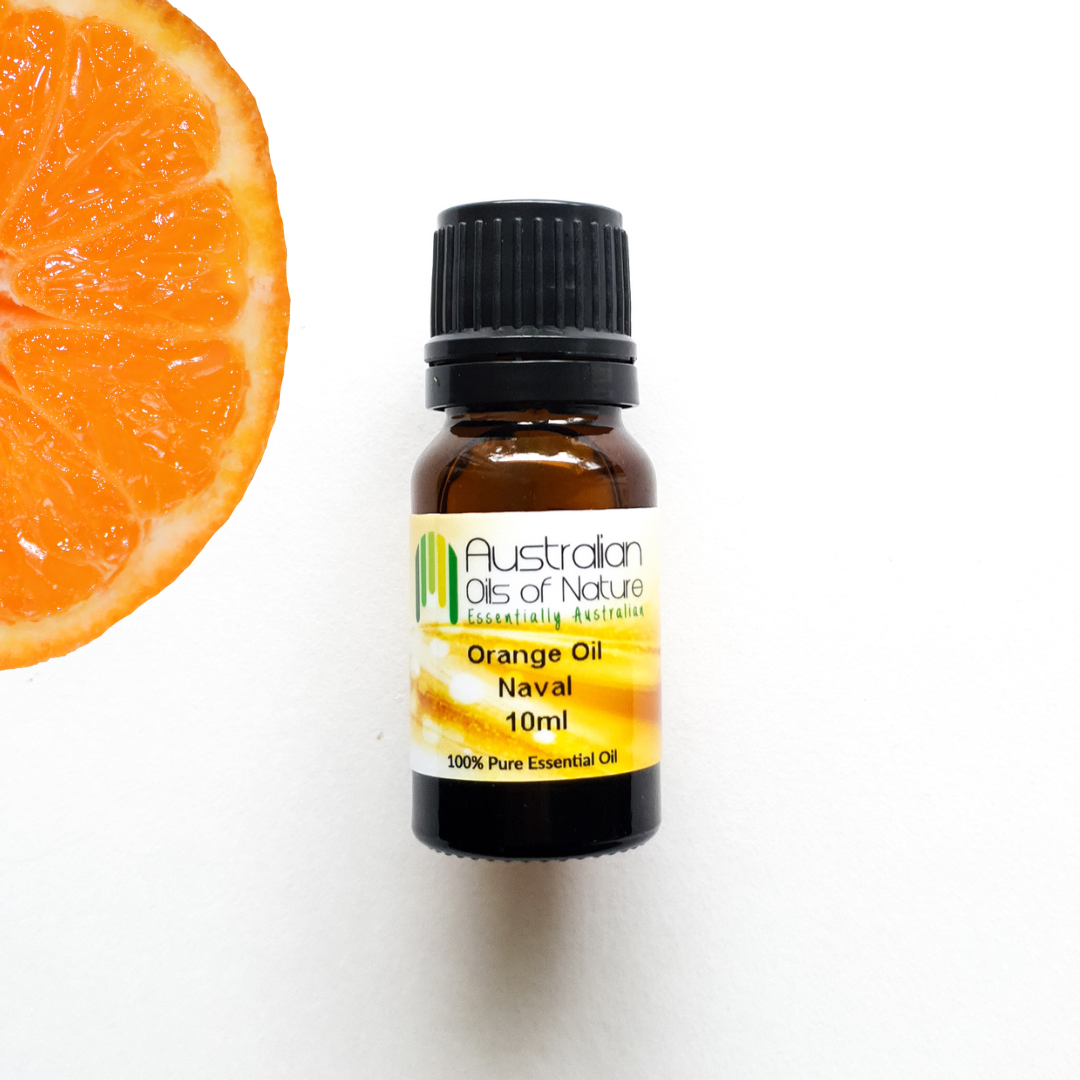 Free Shipping

Spend $75 too receive free standard shipping Australia-wide.

Quality Guarantee

No additives, no preservatives and no fillers. 100% pure ingredients.