Regular price
Sale price
$14.20 AUD
Unit price
per
Sale
Sold out
Macadamia Nut oil goes back thousands of years before Europeans settled in Australia, the aborigines coveted one of their native nuts, known as Gyndl. When early Europeans discovered the nut, the name gradually evolved into what we know today as the Macadamia. The nut found its way to Hawaii in the late 19th century for reforestation and ornamentation purposes, leading to the state becoming famous for its Macadamia industry. Since the nuts contain 75% of their weight as oil, Macadamia nut oil quickly became valued for its culinary and cosmetic applications.
The Macadamia integrifolia tree is indigenous to Australia and now popular for its commercial production in Hawaii as well. This evergreen tree can grow up to 12 meters tall with long, slender flowers and very hard fruit that contains one or two seeds. The nuts are harvested and processed by cracking the hard woody shell, then stored until ready to be pressed into oil.
Macadamia Nut oil is sweet, nutty, and more fragrant than Sweet Almond oil and other nut oils. It's thick and clear with a slight yellow hue, and it contains up to 60% oleic acid, a very valuable omega-9 fatty acid. It's also the richest botanical source of Palmitoleic acid, which is a primary healing agent and powerful antioxidant.
When applied topically, Macadamia Nut oil can moisturise the skin, improve hair and lip health, support cell regeneration, and even reduce skin conditions like eczema. The Palmitoleic acid found in concentrations as high as 21% in the oil is actually the same acid secreted in youth to create dewy, healthy skin. When applied right to the skin, Macadamia Nut oil can rejuvenate that youthful appearance while hydrating dry and rough skin, reducing the appearance of fine lines, and protecting the skin without clogging pores. Its anti-inflammatory nature eases outbreaks of eczema, and the oil's antioxidants help the skin regenerate naturally.
Like most carrier oils, Macadamia Nut oil can blend well with just about every essential oil. Lavender, Geranium, Basil, Frankincense, Ylang Ylang, Lemongrass, Cypress, and Tea Tree in particular can strengthen the oil's natural ability to heal and rejuvenate the skin.
View full details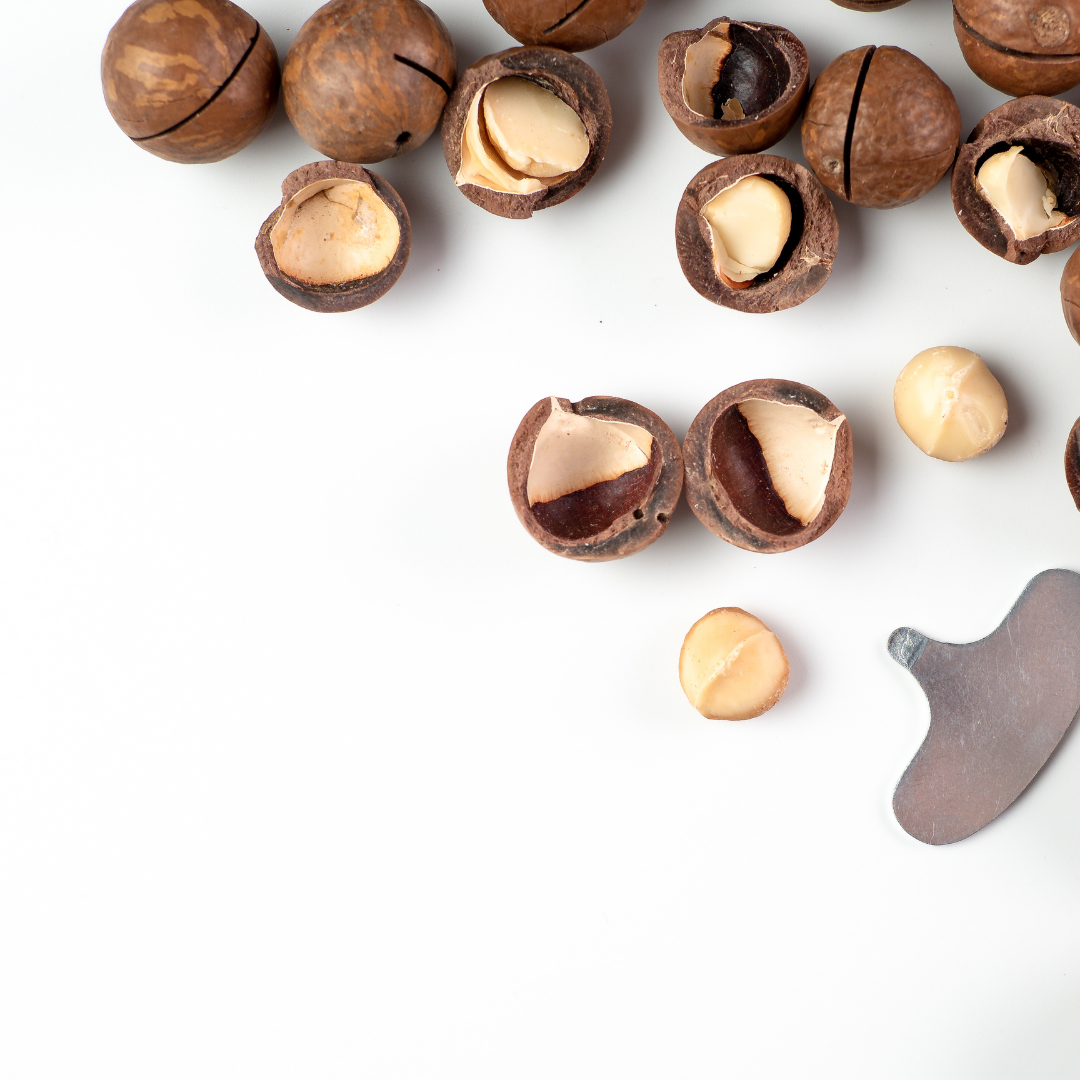 Free Shipping

Spend $75 too receive free standard shipping Australia-wide.

Quality Guarantee

No additives, no preservatives and no fillers. 100% pure ingredients.