Regular price
Sale price
$13.10 AUD
Unit price
per
Sale
Sold out
Lime essential oil spread to Africa from Southeast Asia and was eventually introduced to Spain during the 1200s. Long before lime became a favourite accompaniment of Tequila, it was widely used to cool fevers, boost the immune system, and support positive moods. Today, it's used extensively in the food and beverage industry, as well as in fragrances and beauty products.
Lime essential oil comes from a short evergreen tree with dark green leaves, white blossoms, and green oval fruits that is widely cultivated in southern Florida, the West Indies, Central America, and Italy. Lime oil is extracted either by cold pressing the peel of the unripe fruit or using steam distillation on the whole ripe fruit.
Lime's pale yellow or olive coloured oil produces a fresh, citrus-peel odour with many therapeutic properties. It is best known as an antiseptic, antiviral, astringent, disinfectant, restorative, and tonic substance.
Emotionally, Lime essential oil is uplifting and invigorating. It inspires a positive mood and the ability to embrace all that life has to offer, especially when blended with Peppermint oil. These properties make Lime oil very helpful for people dealing with fatigue, depression, and extreme stress.
Physically, pure Lime oil protects against bacterial and viral infections. As an astringent it can not only clear the skin but also treat toothaches and support oral health. Lime's tonic qualities help it tone up the respiratory, circulatory, nervous, digestive, and excretory systems to retain youth and minimise the effects of ageing.
Lime essential oil blends well with Citronella, Lavandin, Rosemary, Clary Sage, Lemon, Neroli, and Ylang Ylang oils. Due to it's limonene content Lime essential oil works well in household cleaners for it's antiseptic and purifying properties. To refresh your tired feet at the end of the day combine 2 cups of epsom salts, 1/2 cup baking soda, and add 8 drops of lime essential oil and 5 drops of peppermint essential oil. Stir with wooden spoon to mix thoroughly, either use as a foot scrub or add a spoon or 2 of your mix, to a bowl of water to have a soak.
View full details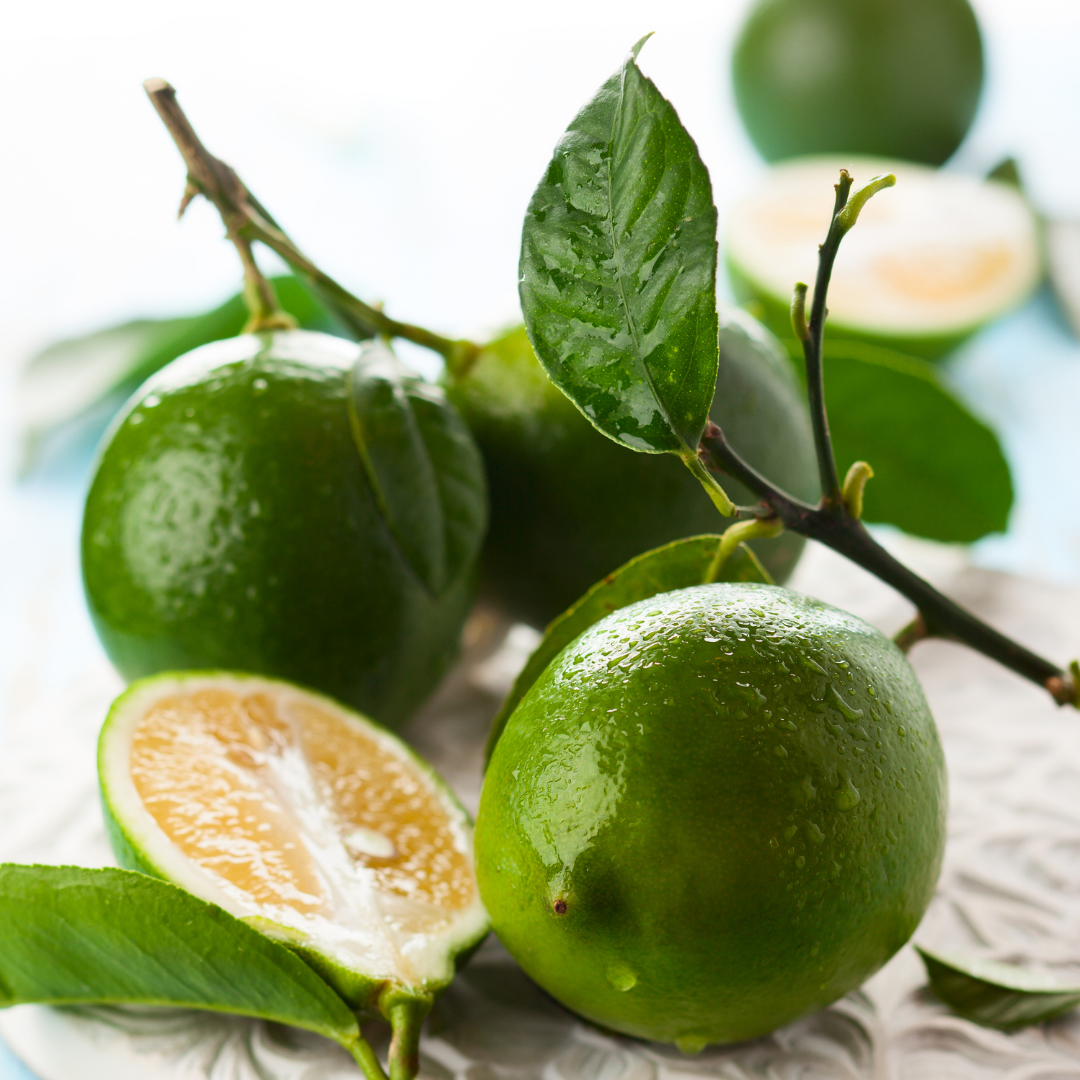 Free Shipping

Spend $75 too receive free standard shipping Australia-wide.

Quality Guarantee

No additives, no preservatives and no fillers. 100% pure ingredients.