Regular price
Sale price
$15.85 AUD
Unit price
per
Sale
Sold out
Botanists believe that the grapefruit formed from an accidental hybrid of the pomelo and sweet orange. The fruit doesn't have an ancient history like most essential oils: it was only first described in the 18th century as a "forbidden fruit", and it wasn't introduced in America until the 19th century. In that short time, the grapefruit has become an incredibly popular citrus oil known as Grapefruit Pink Essential Oil for its many beneficial qualities.
The grapefruit plant is a subtropical citrus tree that grows up to 20 feet tall and produces sour-sweet fruit that hangs in grape-like clusters, hence the name "grapefruit". Though legend has it that Captain Shaddock brought pomelo seeds to Jamaica to breed them with the orange to create the first grapefruit, it's more likely that the pomelo and orange naturally formed a hybrid. Since the grapefruit is a delicate citrus, its oils are cold-pressed from the rind of the fruit rather than distilled.
Grapefruit essential oil boasts an aroma that is simultaneously bitter, fresh, and citrusy. It is known for offering a wide range of therapeutic benefits thanks to its properties that include antioxidant, disinfectant, stimulant, antidepressant, antiseptic, diuretic, and tonic.
Emotionally, Grapefruit Pink Essential Oil is uplifting and can alleviate feelings of anxiety, moodiness, and stress. This makes it great in diffusers or added to a bath.
Physically, there's not much Grapefruit essential oil can't do. Its incredibly high antioxidant levels can fight disease-causing inflammation, and the oil's active ingredients do an incredible job of boosting metabolism and reducing appetite cravings. Like all citrus oils, Grapefruit can also be used as a natural antibacterial and cleaner to kill germs, mold, and fungus. It is also a digestive booster since grapefruit assists detoxification and reduces fluid retention.
Grapefruit's complimentary oils include Basil, Frankincense, Ylang Ylang, Geranium, Lavender, Peppermint, Rosemary, and Bergamot.
View full details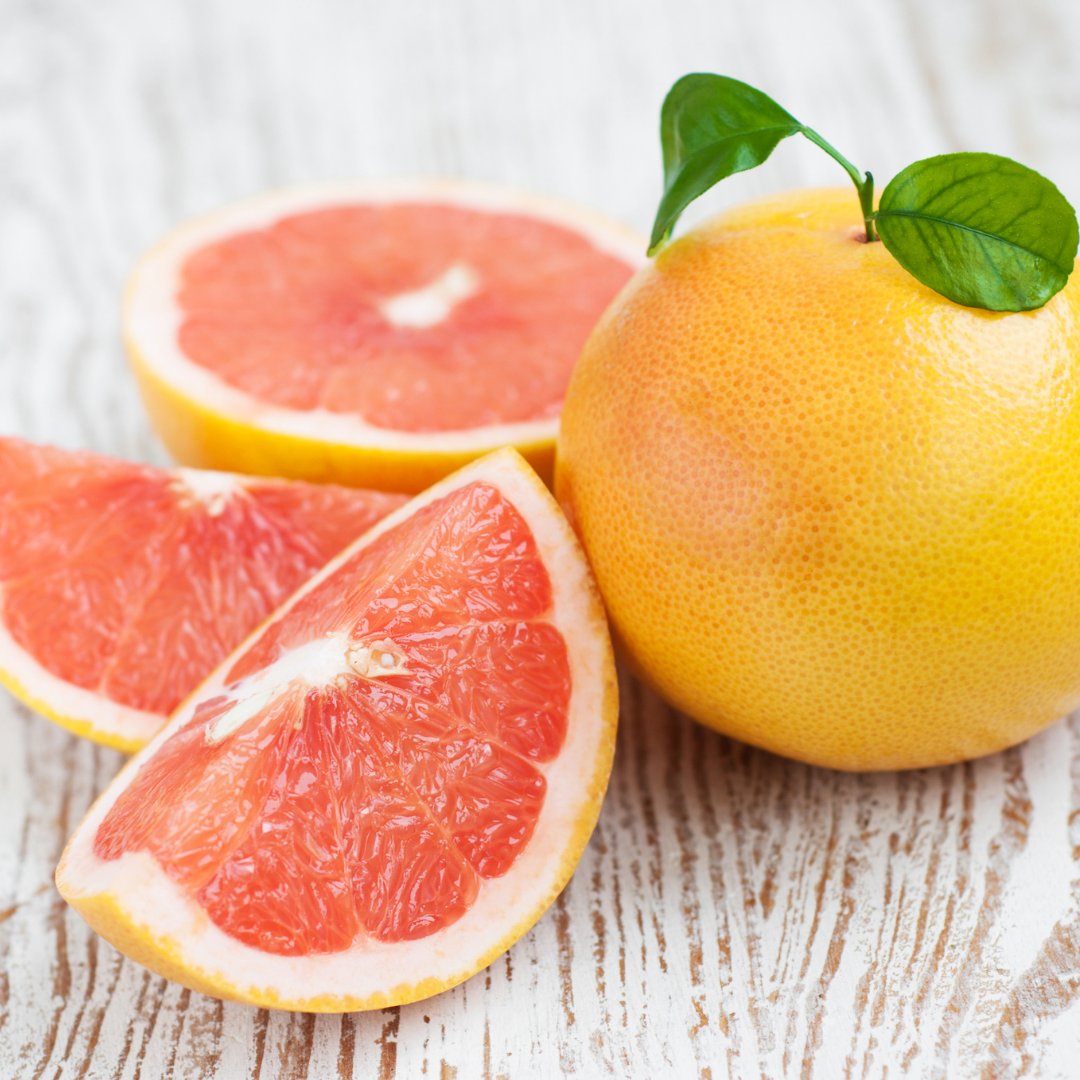 Free Shipping

Spend $75 too receive free standard shipping Australia-wide.

Quality Guarantee

No additives, no preservatives and no fillers. 100% pure ingredients.