Regular price
Sale price
$18.60 AUD
Unit price
per
Sale
Sold out
Frankincense essential oil has strong ancient roots. History shows that Frankincense was traded in the Middle East and North Africa as long as 5,000 years ago. It was burned as incense during religious ceremonies, applied to wounds and sores, and harnessed even as insect repellent and perfume. Frankincense was also famously bestowed upon the newborn baby Jesus by the three wise men in the Bible.
Also known as olibanum, Frankincense essential oil originates from the gummy sap of the cut bark of the Boswellia tree, which is a small tree with white or pink flowers that is native to the Red Sea region and Northeast Africa. Frankincense essential oil can be identified by its pale yellow or green colour and fresh, terpeney aroma.
The properties of Frankincense essential oil are plentiful. It's an anti-inflammatory, antiseptic, astringent, carminative, digestive, expectorant, sedative, tonic, and more! Such an abundance of qualities leads to a variety of health and wellbeing applications.
Emotionally, Frankincense is useful for relieving stress and achieving a feeling of peace and relaxation. It works well diffused or dropped into a hot bath, especially when blended with Patchouli and Sandalwood oils.
Physically, Frankincense is a powerhouse of positive benefits. The oil improves circulation when rubbed topically, which in turn reduces joint and muscle pain and inflammation. A blend of Chamomile, Ginger, Cinnamon, and Frankincense aids this process and boost immunity when diffused or applied topically.
View full details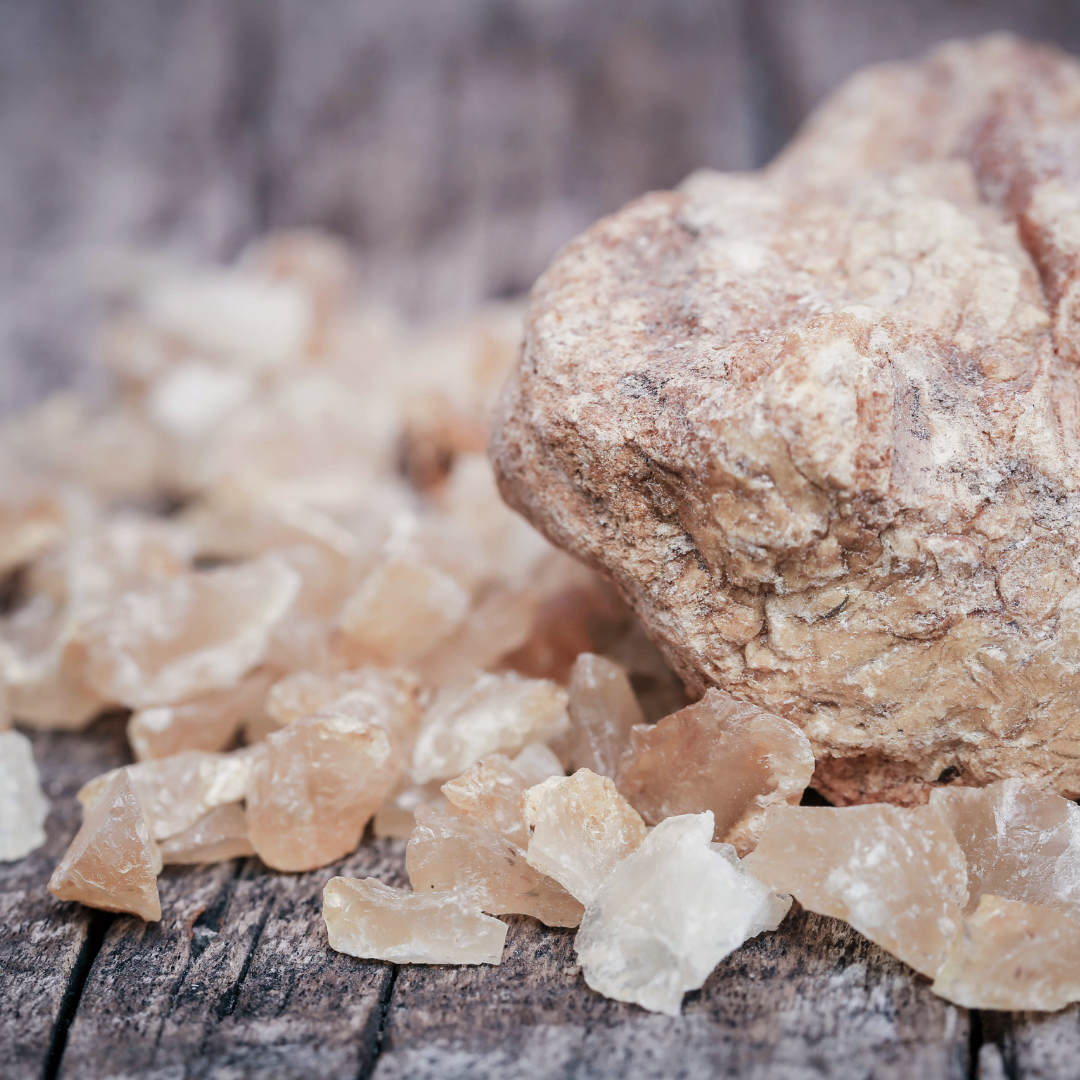 Free Shipping

Spend $75 too receive free standard shipping Australia-wide.

Quality Guarantee

No additives, no preservatives and no fillers. 100% pure ingredients.