Regular price
Sale price
$20.80 AUD
Unit price
per
Sale
Sold out
Coriander essential oil is more famously known as a herb grown in most vegetable gardens. As an indigenous herb to the Mediterranean region, Coriander has been used for thousands of years and even has its name etched into ancient Sanskrit texts.This makes it one of the earliest spices in the world! It was traditionally used for culinary and medicinal purpose alike, and the Romans even used Coriander seeds to preserve and flavour meat. The Bible also mentions Coriander being found in tombs of pharaohs as a symbol of eternal love. It was brought to North America by European settlers in 1670, making it one of the very first spices cultivated by British colonists.
Coriander oil is extracted from the seed of the coriander plant, Coriandrum sativum L, a member of the parsley plant family. This aromatic, herbaceous plant has dark green leaves and small white or light pink flowers. A short plant that grows less than 1 metre tall, Coriander is native to lands spanning from northern Africa to southern Europe and southwest Asia. Pure Coriander essential oil is obtained by placing the seeds of the plant through steam distillation.
With a woody, spicy, and slightly sweet aroma, Coriander essential oil is a warm and gently uplifting oil. It is best known for its properties as an analgesic, aphrodisiac, antispasmodic, carminative, deodorant, digestive, fungicidal, lipolytic, stimulant, and tonic. Coriander's high linalool content also makes it valuable for the skin.
Emotionally, Coriander essential oil's herbaceous aroma is simultaneously relaxing and stimulating, making it a perfect choice to calm worries and boost mood and energy. It's also a natural aphrodisiac thanks to the presence of phyto-estrogen.
Physically, Coriander is incredibly valuable for overall wellbeing. As a carminative and digestive, it alleviates indigestion and flatulence, and its role as an analgesic reduces pain in instances of muscle pain, toothache, and menstrual cramps. Coriander's high linalool content also makes it a great choice to tone and rejuvenate the skin.
Coriander blends well with Bergamot, Cinnamon, Clary Sage, Cypress, Ginger, and Sandalwood. For a great digestive blend, mix 3 drops Coriander with 8 drops Lemongrass, 6 drops Ginger, and 3 drops Peppermint. Combine with 2 ounces carrier oil and rub on your stomach.
View full details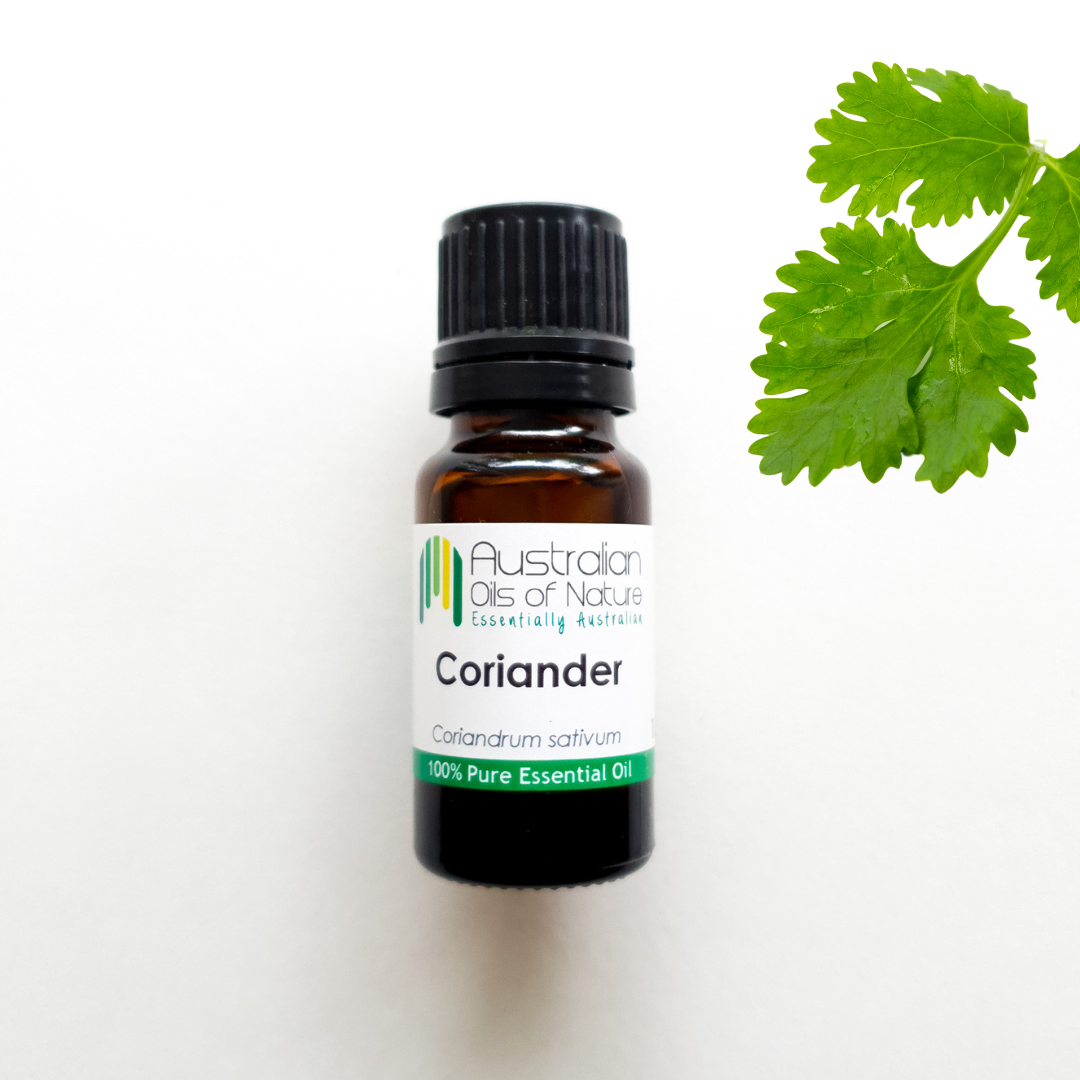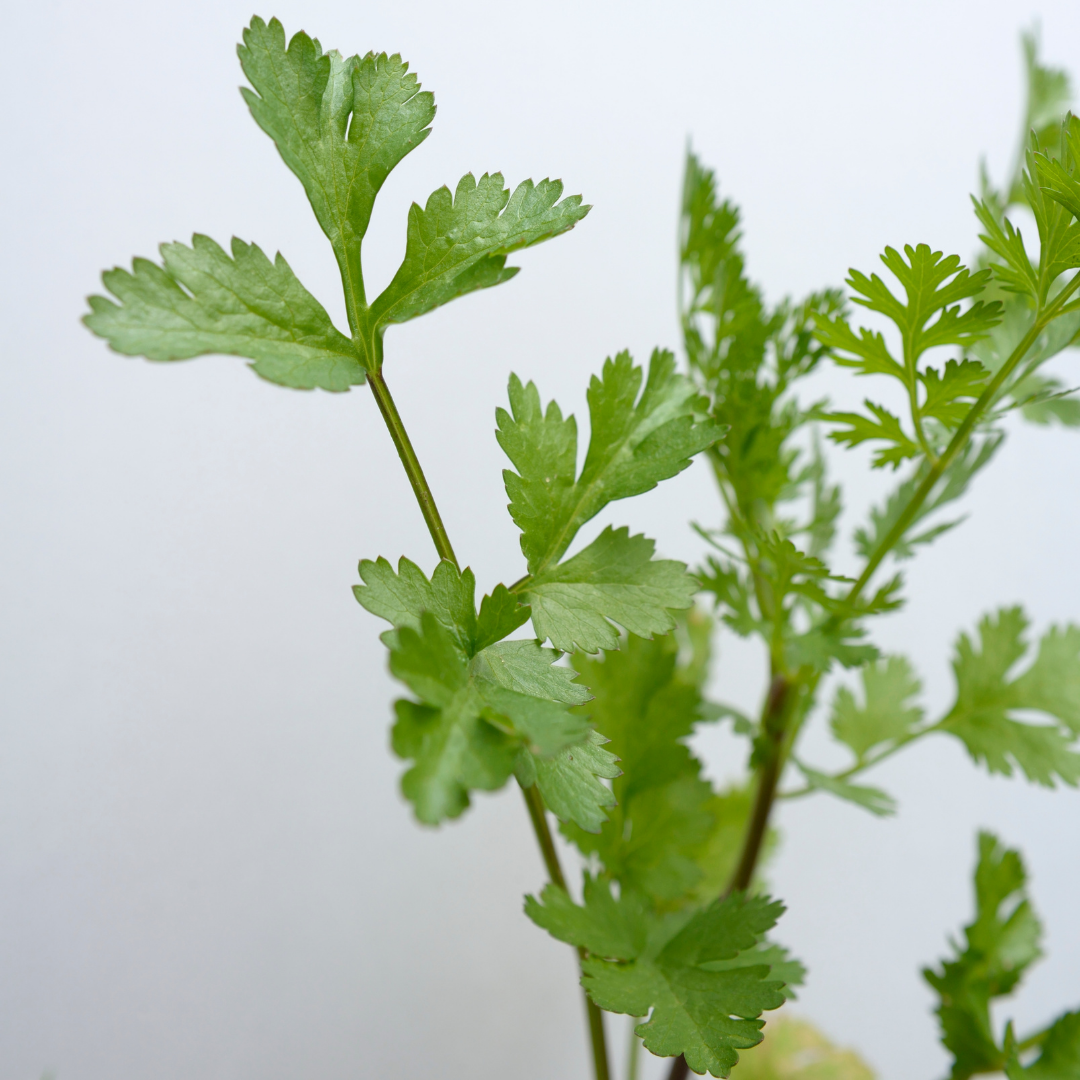 Free Shipping

Spend $75 too receive free standard shipping Australia-wide.

Quality Guarantee

No additives, no preservatives and no fillers. 100% pure ingredients.