Regular price
Sale price
$14.20 AUD
Unit price
per
Sale
Sold out
Clove Essential Oil offers the robust smell of clove spice along with potent antioxidant properties that promote a healthy immune system and support overall wellness. Cloves began their history as a prized commodity of the Ancient Chinese and Romans. As time progressed, wars were waged over cloves as different countries fought to maintain a monopoly on the 16th and 17th centuries most popular spice. Many native cultures even planted a clove tree upon the birth of child and connected the life of the tree to the future of the child. Unfortunately, modern man slowly but surely lost sight of the holistic medical properties of cloves, though the spice is popular in the baking and cosmetic industries.
The clove tree, which is indigenous to Indonesia and Madagascar, is a slender evergreen tree with long buds that have a rosy-pink tip. Unlike the plants of most other spices, cloves grow all year long! They are gathered by drying the trees unopened pink flower buds.
As an anthelmintic, antibiotic, antihistaminic, anti-inflammatory, antineuralgic, expectorant, stimulant, and stomachic, among other properties, Clove essential oil works efficiently to improve liver, skin, hair, and mouth health.
Research has now proven what ancient cultures always knew: pure Clove essential oil is a powerful anti-inflammatory. The eugenol component of Clove oil helps protect the liver against disease while reversing the cellular oxidation that causes ageing.
Clove oil's antibacterial qualities make it great for acne-prone skin, especially if applied to the face with raw honey and Tea Tree oil. It's also a reliable remedy for toothaches and other oral problems because it not only has the same numbing effect as benzocaine, but also has been shown in studies to slow dental erosion.
The antioxidant power of Clove essential oil is 30 times more powerful than blueberries! When diffused and inhaled, Clove oil can fight the free radicals that cause cancer, ageing, and illness. Clove's power to protect health has allowed it to be included in famous Thieves protection blends.
View full details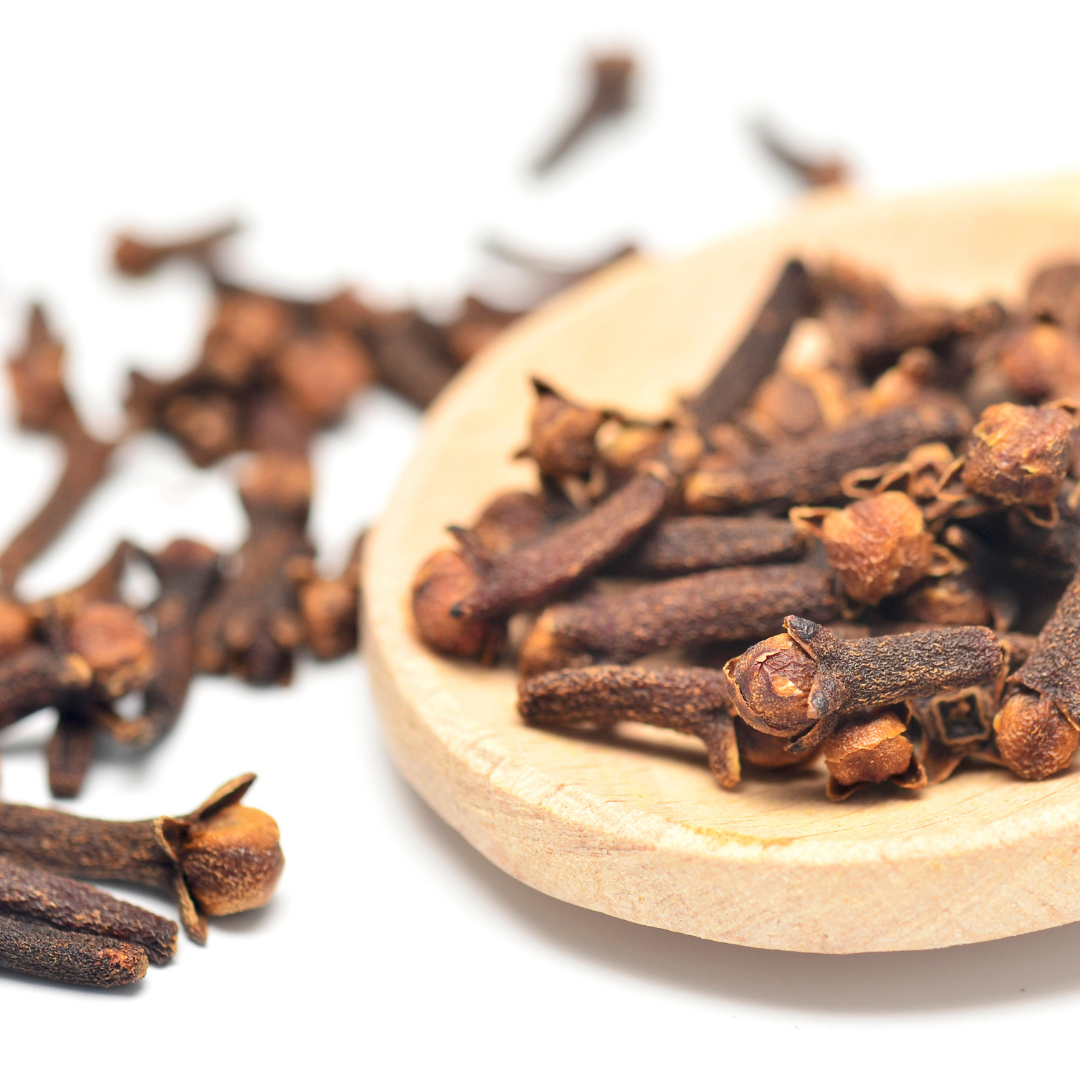 Free Shipping

Spend $75 too receive free standard shipping Australia-wide.

Quality Guarantee

No additives, no preservatives and no fillers. 100% pure ingredients.