Regular price
Sale price
$38.40 AUD
Unit price
per
Sale
Sold out
Despite its prevalent use today for female support, Clary Sage Essential Oil was originally used as an eye wash by the Romans who called the oil sclarea, derived from the word claurus which means "clear". The Germans even used Clary Sage to enhance the flavor of their muscatel wine. Through history Clary Sage also gained popularity in cosmetic uses like creams, lotions, and soaps. It is actually now the main component of the famous Eau de Cologne.
Clary Sage essential oil is native to the northern Mediterranean, though it is now cultivated around the world. This perennial plant, which grows only from May through September, has large, hairy leaves that are green with purple hues. The oil is extracted through steam distillation of the plant's flowers and leaves.
Pure Clary Sage essential oil is a colourless or pale yellow-green liquid with a unique herbaceous scent that offers a sweet, nutty undertone. It is one of only a few essential oils that contains a high percentage of esters, which boast anti-inflammatory qualities and are known to balance the nervous system. Clary Sage oil is also an antidepressant, emenagogue, sedative, and tonic.
Emotionally, Clary Sage essential oil soothes nervous tension and lightens moods. It's an excellent natural remedy for anxiety because it boosts confidence and mental strength. Its euphoric properties can also provide feelings of joy and peace. Clary Sage works very well blended with Frankincense to produce feelings of calm and meditation.
Physically, pure Clary Sage oil is very valuable to relieve female menstrual discomfort. It can minimise PMS symptoms like bloating, cramps, and food cravings by relaxing nerve impulses and naturally balancing hormones that menstruation can knock out of equilibrium. A blend of Clary Sage, Peppermint, and Lavender tackles menstruation pain very effectively. Clary Sage is also popular for its ability to improve circulation, kill bacteria and infections, and aid the digestive system.
Clary Sage oil blends beautifully with Bergamot, Wild Orange, Cypress, Geranium, and Sandalwood oils.
View full details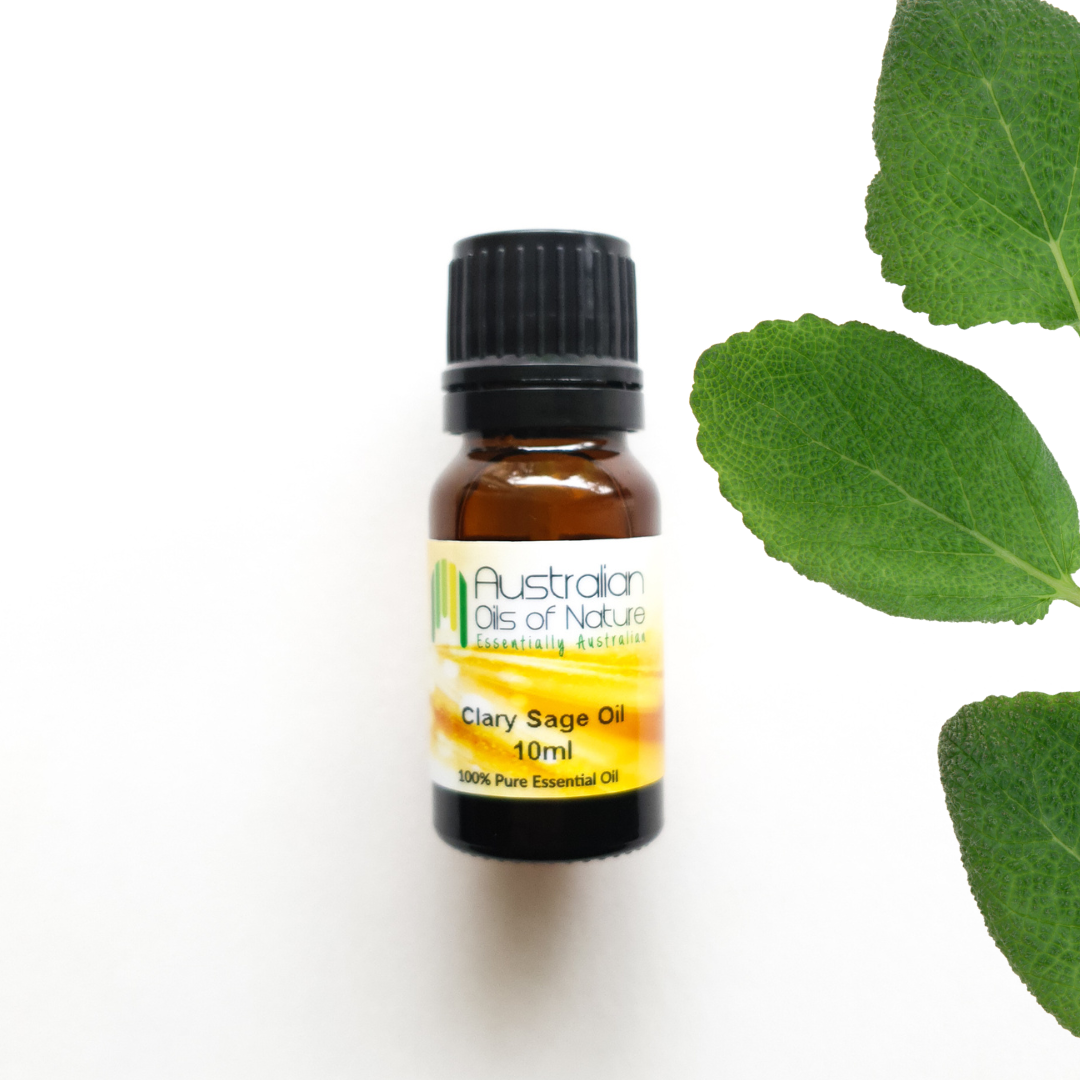 Free Shipping

Spend $75 too receive free standard shipping Australia-wide.

Quality Guarantee

No additives, no preservatives and no fillers. 100% pure ingredients.