Regular price
Sale price
$17.50 AUD
Unit price
per
Sale
Sold out
Citrus Verbena Essential Oil was first brought back to Europe from Chile by the Spanish in the 17th century. Citrus Verbena quickly became a favourite spice in chicken dishes, salads, and teas before it expanded into the perfume and fragrance market. It actually earned its name in 1784 in honour of Maria Luisa, wife of King Charles IV of Spain.
The Citrus Verbena plant is indigenous to the rainforests of Chile and Peru in South America. Today it is cultivated in many other countries that boast warm and temperate climates. This perennial, slender shrub grows about five feet tall with long green leaves and flowers than smell strongly of lemon. Citrus Verbena leaves and stalks are steam distilled to extract the pure oil.
Citrus Verbena essential oil can be identified by its yellow-green colour and very distinct lemon smell that is simultaneously hot and bitter. Since this oil has such high citral content, it's an effective antiseptic, bactericide, stomachic, tonic, and antispasmodic. It also offers anti-inflammatory, antiviral, antioxidant, and emollient properties.
Emotionally, Citrus Verbena can improve focus and concentration. Its fresh scent can lift the spirits to battle depression and anxiety as well. It's a favourite in aromatherapy because it is reminiscent of a "morning when everything seems fresh, new and promising" according to essential oil expert Susanne Fischer-Rizzi. Thanks to its emotional support, Citrus Verbena Essential Oil is valuable on dull winter days or during hot and humid summer weather.
Physically, Citrus Verbena is a treasure. It is best known for its ability to aid the digestion process by alleviating gas, indigestion, cramps, and nausea. Citrus Verbena oil has also been celebrated historically for its fever-reducing qualities. The oil encourages sweating to help a fever break faster and heal the body's inflammation. Furthermore, Citrus Verbena is well-loved in beauty and cosmetic uses to fight acne, soften the skin, and reduce puffiness around the eyes.
Citrus Verbena essential oil blends nicely with other oils like Lavender, Geranium, Neroli, Sandalwood, Bergamot, and Patchouli.
View full details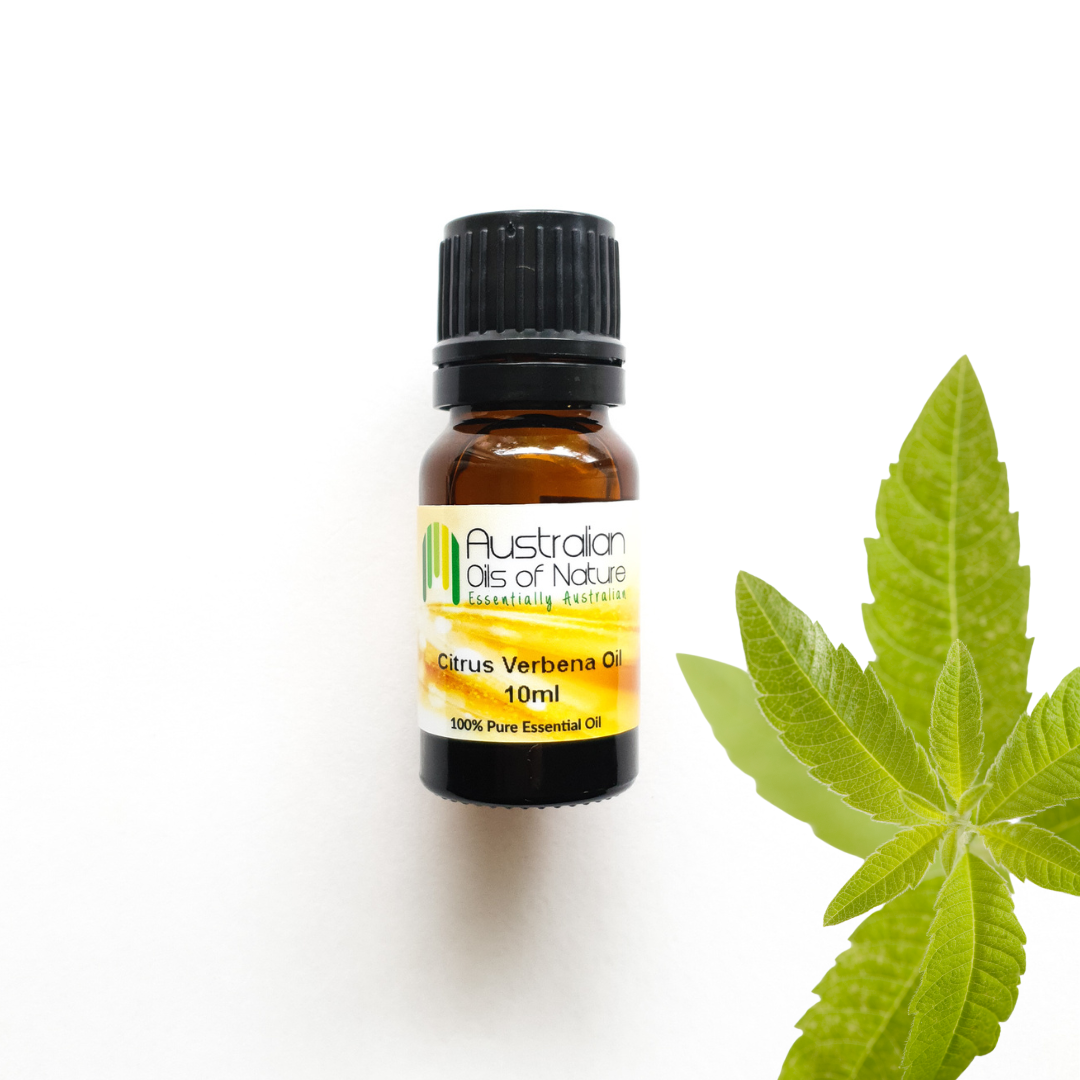 Free Shipping

Spend $75 too receive free standard shipping Australia-wide.

Quality Guarantee

No additives, no preservatives and no fillers. 100% pure ingredients.