Regular price
$179.00 AUD
Regular price
Sale price
$179.00 AUD
Unit price
per
Sale
Sold out
The Lotus flower, used to create Lotus Absolute Oil, has been treasured since the time of the ancient Egyptians as a symbol of sensuality and spirituality. Egyptian paintings represent the Lotus as a sacred and even magical flower, and it was sprinkled over King Tut's body before he was entombed. Historically, Blue Lotus also has roots in India, where it is associated with Krishna mythology as a hypnotic and ethereal tonic.
The Lotus plant is native to India and Egypt, and the flower itself is a water-lily with bold blue hues. The process of extracting an absolute is different from a regular essential oil. Some flowers are too delicate to be placed through steam distillation because the intense heat will destroy the petals. The lotus is one such flower, so it is extracted in an "absolute" form through a solvent extraction process that does not use any heat or water in order to capture more of the flower's true aroma.
True Lotus Absolute Oil can be recognised by its deep and heady floral aroma that is considered simultaneously intriguing and intoxicating. This synergistic oil can be applied as a sedative, carminative, aphrodisiac, and spiritual aid.
Emotionally, Blue Lotus supports spiritual connection and elevated consciousness for those seeking true meditation. Many use it as a third eye in their spiritual journeys.
Physically, Lotus Absolute Oil improves circulation and enhances libido, so it is a very popular natural aphrodisiac as it's scent is almost hypnotic and extremelly relaxing. When blended with other sensual oils like Patchouli and Ylang Ylang, Lotus Absolute Oil reaches its height of euphoria. This oil is also popular in vaporisation, massages, and baths because it can soothe nerves and rejuvenate the body.
Lotus absolute blends nicely with Bergamot, Cinnamon, Frankincense, Geranium, Neroli, Patchouli, Rosewood, Sandalwood, and Ylang Ylang.
View full details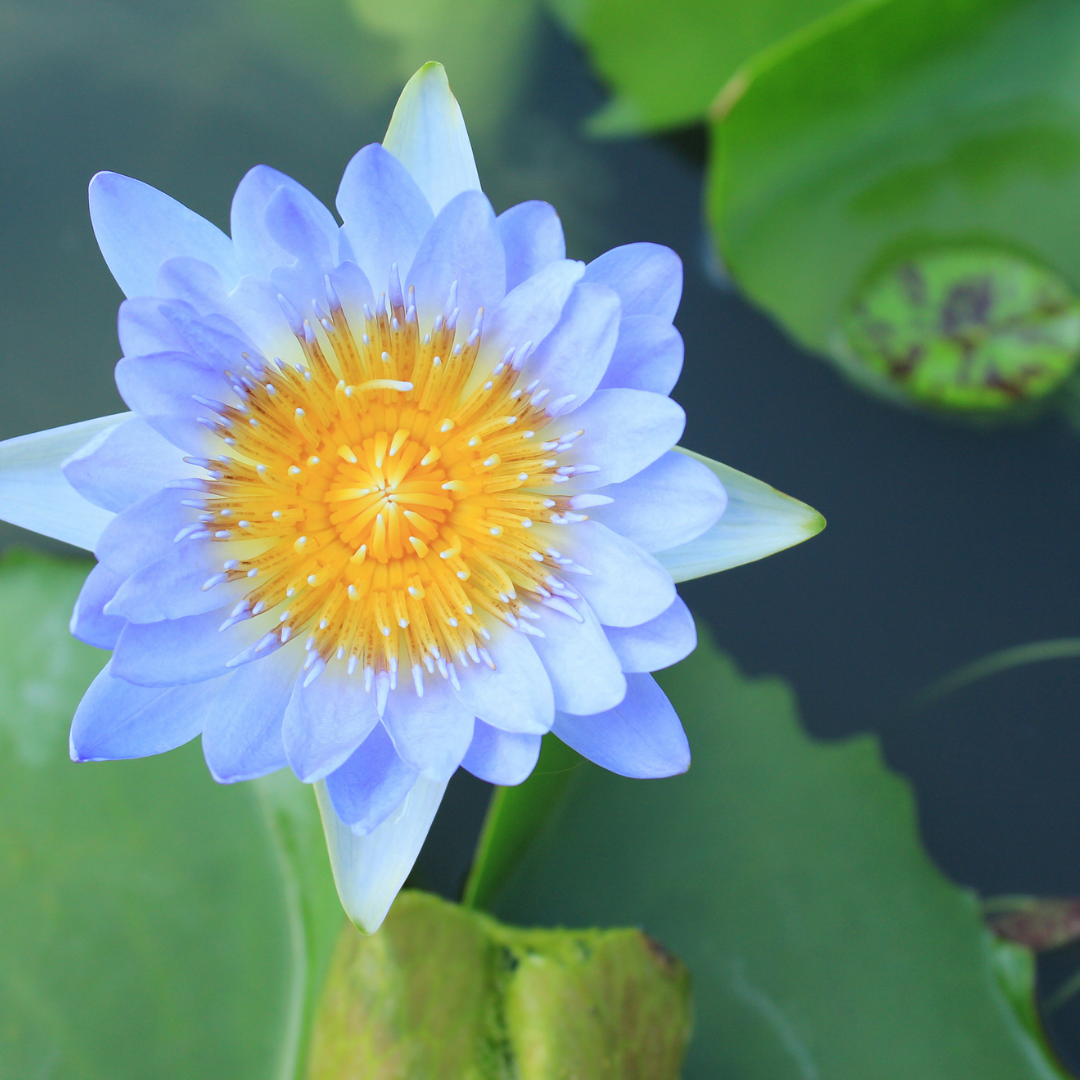 Free Shipping

Spend $75 too receive free standard shipping Australia-wide.

Quality Guarantee

No additives, no preservatives and no fillers. 100% pure ingredients.