Regular price
Sale price
$18.60 AUD
Unit price
per
Sale
Sold out
With its hot taste and appetising aroma, Black Pepper is best known for its extensive use in culinary applications, but the essential oil form of this oil does far more than flavour food. Considered the "King of Spices", Black Pepper essential oil has been highly revered for its natural healing abilities since the ancient times of Traditional Chinese and Ayurvedic medicine. It was even considered more valuable than gold at one time.
Black Pepper oil is extracted through steam distillation of the Black Pepper plant's peppercorn berries. The plant is native to India and cultivated in tropical countries, where it grows as a tropical climbing plant with small white flowers. Its berries turn black when they are picked and dried, leading to the easily identifiable appearance of Black Pepper.
This superior essential oil is celebrated for its many properties that serve to improve mental and physical health. This pure essential oil is best known for its anti-rheumatic and anti-arthritic properties, which give the oil its signature warming sensation that stimulates and improves circulation. Those with rheumatism and arthritis can experience immediate relief after massaging with diluted Black Pepper essential oil. It also blends exceptionally well with Peppermint, Clover, and Wintergreen to make an effective muscle rub that boosts circulation and diminishes pain.
In terms of mental health, this oils distinctive aroma soothes anxiety and improves alertness and concentration. Many diffuse this pure essential oil on a daily basis to achieve a sense of calm during stressful situations. It also blends well with Basil, Bergamot, Cinnamon, and/or Lemon to help attain inner strength and focus.
Since this essential oil is so rich in antioxidants, it even protects the body from free radicals and repairs existing damage. Its antibacterial qualities make it very effective in curing bacterial infections, especially in the mouth, colon, digestive system, and urinary tract.
It's with very good reason that Black Pepper is known as the King of Spices!
View full details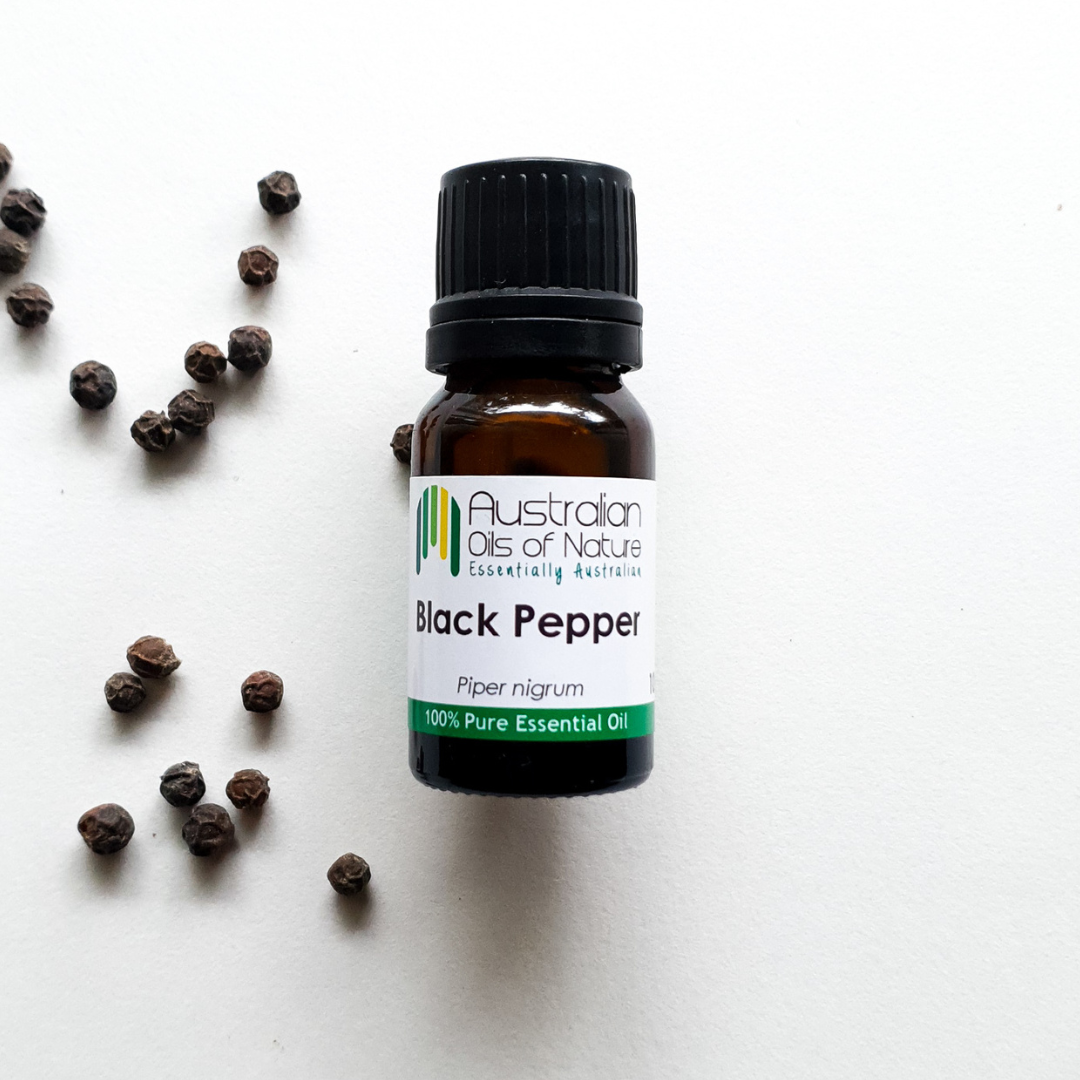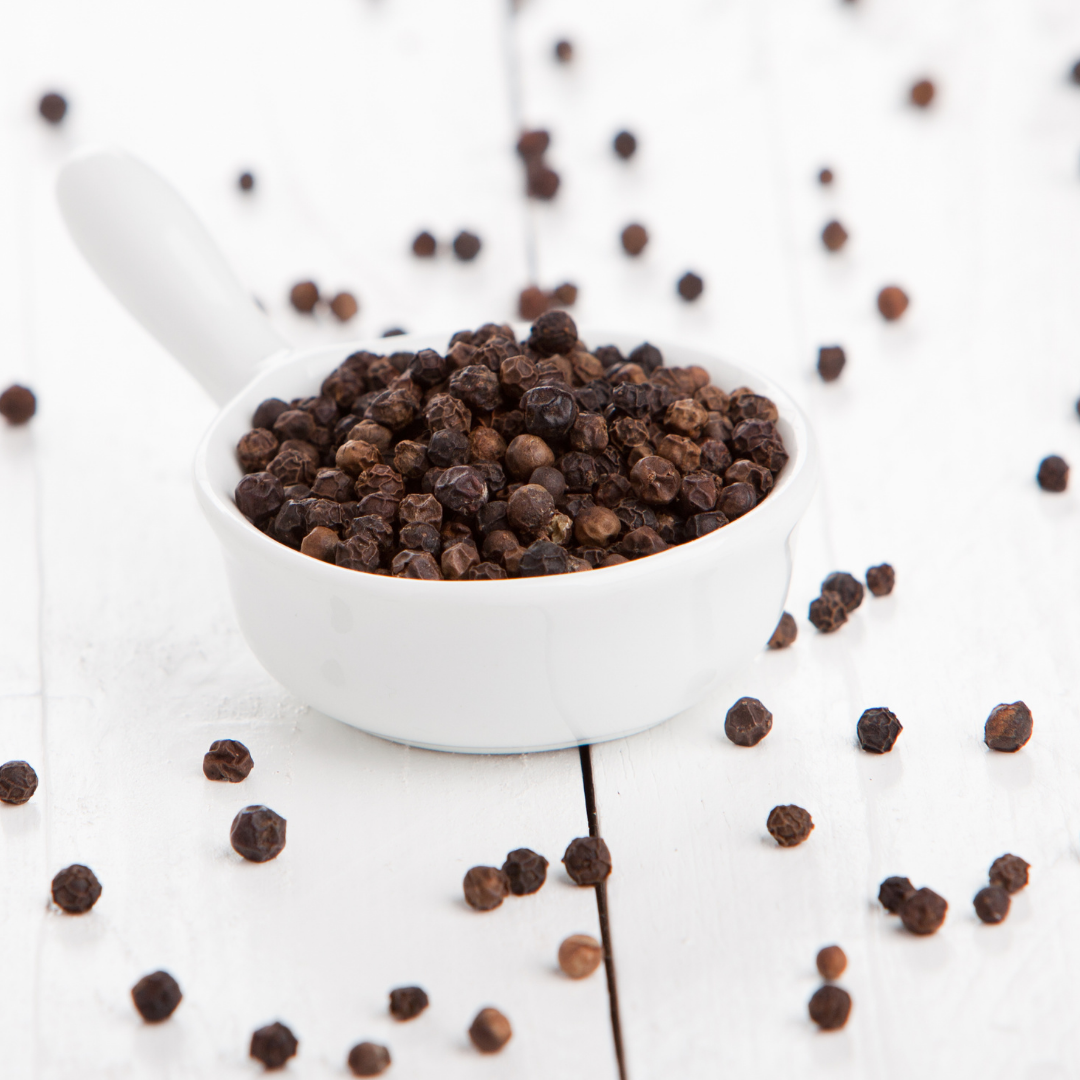 Free Shipping

Spend $75 too receive free standard shipping Australia-wide.

Quality Guarantee

No additives, no preservatives and no fillers. 100% pure ingredients.