Regular price
Sale price
$60.00 AUD
Unit price
per
Sale
Sold out
Our Australiana Essential Oil Bundle contains three 10ml essential oils, including Honey Myrtle, Rosalina and Kunzea.
Honey Myrtle essential oil boasts an aroma of lemon being tamed by the soothing notes of honey. It' a warm, delicate oil known best for its properties as an antimicrobial, antiviral, sedative, anti-fungal, antidepressant, and anti-inflammatory. Honey Myrtle's incredibly high citral content, typically up to 70%, generates its powerful abilities.
Rosalina essential oil gains popularity in aromatherapy and holistic use becoming known as a subtle and more subdued version of Tea Tree oil with Lavender tendencies. Many people consider this oil perfect for people who find Tea Tree essential oil too strong. With its mild Lemon and Lavender aroma, Rosalina oil offers a host of physical and emotional therapeutic benefits. Emotionally, Rosalina is calming and grounding. Its Linalool content draws a close parallel to Lavender oil, making it excellent to encourage relaxation, peace, and sleep. Physically, Rosalina essential oil makes a great topical antiseptic, especially when blended with Tea Tree oil.
Kunzea essential oil is used in aromatherapy to reduce stress and anxiety. This oil's closely related partner, Fragonia, is a Yin, while Kunzea is a Yang. The marriage of Fragonia and Kunzea generates a powerful emotional healing experience. Physically, Kunzea has proven itself as a powerful oil in pain relief. Topical application of Kunzea can relieve the aches and pains of rheumatism, arthritis, and muscle strain.
Australiana Essential Oil includes a wooden box, stamped with our Australian Oils of Nature logo.
View full details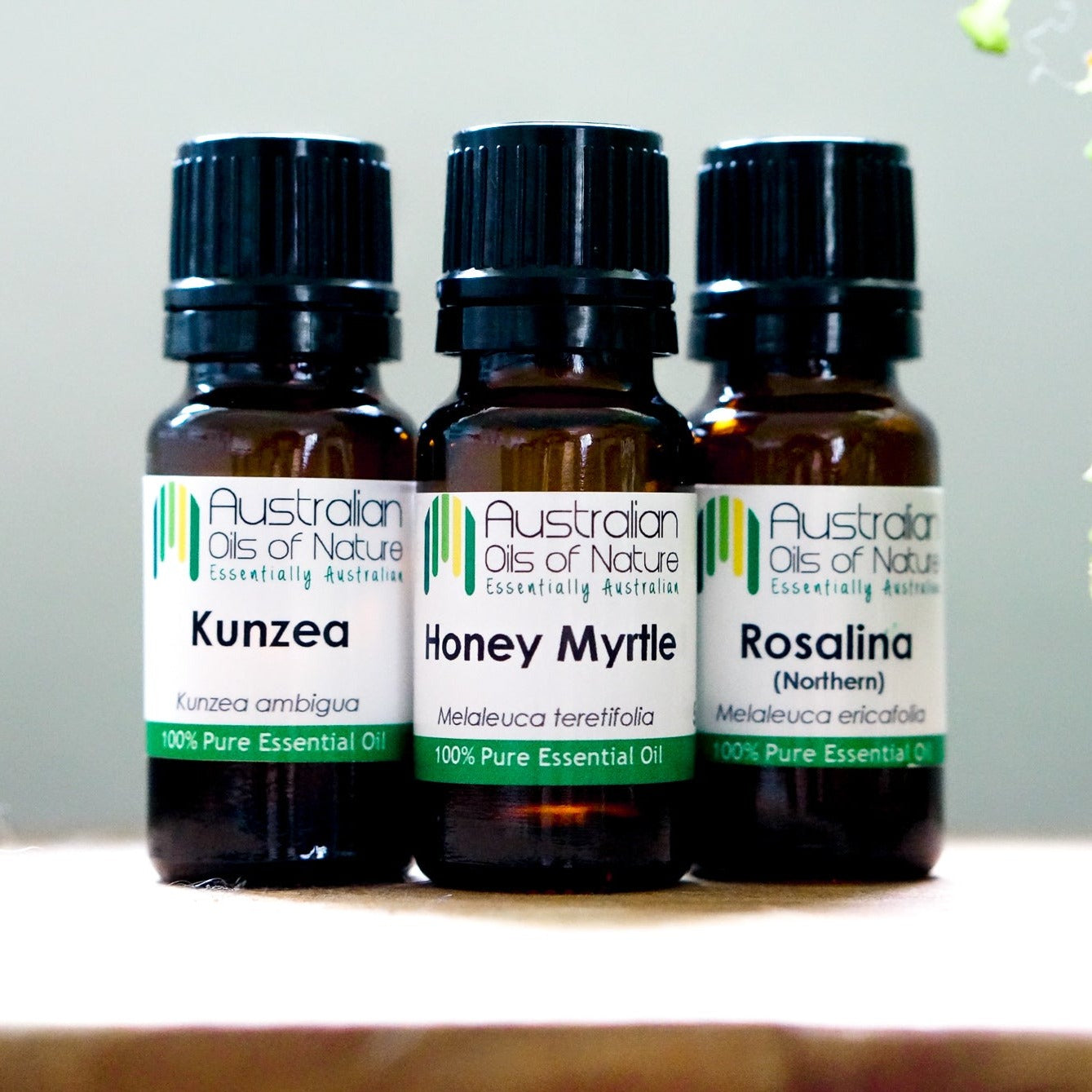 Free Shipping

Spend $75 too receive free standard shipping Australia-wide.

Quality Guarantee

No additives, no preservatives and no fillers. 100% pure ingredients.