Regular price
Sale price
$12.00 AUD
Unit price
per
Sale
Sold out
Though indigenous to Australia, very little is known about the history of Anise Myrtle essential oil because the tree from which it is extracted, Syzygium anisatum, is so rare. It is known that Anise flavour has always been popular in sweet and savoury dishes alike, and the Aboriginal people used it medicinally for its revitalising tonic effects. The Anise Myrtle plant became nearly extinct during World War II when farmers stripped the lush rainforests of this plant to overcome a shortage of aniseed flavouring, but today reforestation projects and plantations in New South Wales are allowing Australians and the rest of the world to once again enjoy the offerings of Anise Myrtle essential oil.
The Syzygium anisatum is an extremely rare Australian rainforest tree that grows to about 40 metres in its natural environments of the Bellingen and Nambucca river valleys. Today it is grown on plantations around northeastern New South Wales and grows to approximately 15 metres. Anise Myrtle essential oil is extracted by harvesting the stems and branches of the trees and placing them through an hour of steam distillation.
Though new to the essential oil industry, pure Anise Myrtle oil is gaining a strong reputation for its superior Anethole content and succulent aroma that many consider to be fresher than that of traditional Anise essential oil. Anise Myrtle is also known as Ringwood or Aniseed Myrtle, can best be described as a sweet licorice and aniseed scent and ranges from colourless to pale yellow or purple. It has many valuable properties, including possessing more than 5 times the antioxidants of blueberries. Anise Myrtle essential oil is also an antibacterial, antiseptic, expectorant, insecticide, anesthetic, fungicide, antispasmodic, nervine, and tonic.
Emotionally, Anise Myrtle essential oil is calming, uplifting, and soothing. This makes it perfect to alleviate depression, anxiety, and even insomnia. It is effective to combat feelings of misdirection and restlessness.
Physically, Anise Myrtle is valuable to fight harmful bacteria like the common Staphylococcus aureus and Candida albicans, as well as fungi. Its role as an expectorant also means it can treat chest and respiratory conditions, and many find it to calm menstrual cramping as well.
Used for skin care with excellent antiseptic and antibacterial qualities, mix 3 drops Anise Myrtle, 3 drops Tea Tree and 3 drops Eucalyptus with 1 ounce Sweet Almond oil to use as a spot dab for acne or rub on the chest as an excellent inhale for colds and flus. Anise Myrtle essential oil blends nicely with Cardamon, Caraway, Cedarwood, Coriander, Eucalyptus, Rosewood, and Tea Tree.
View full details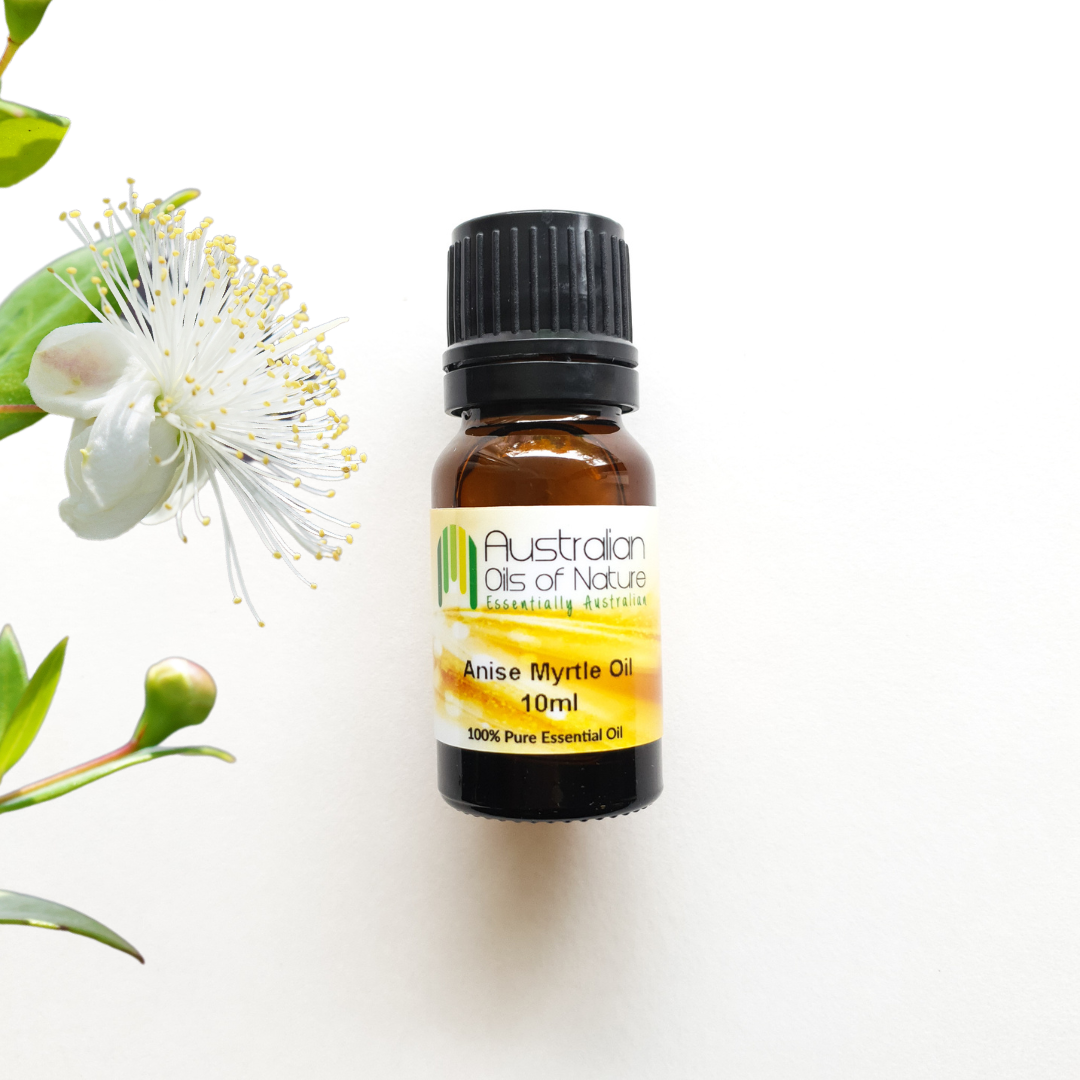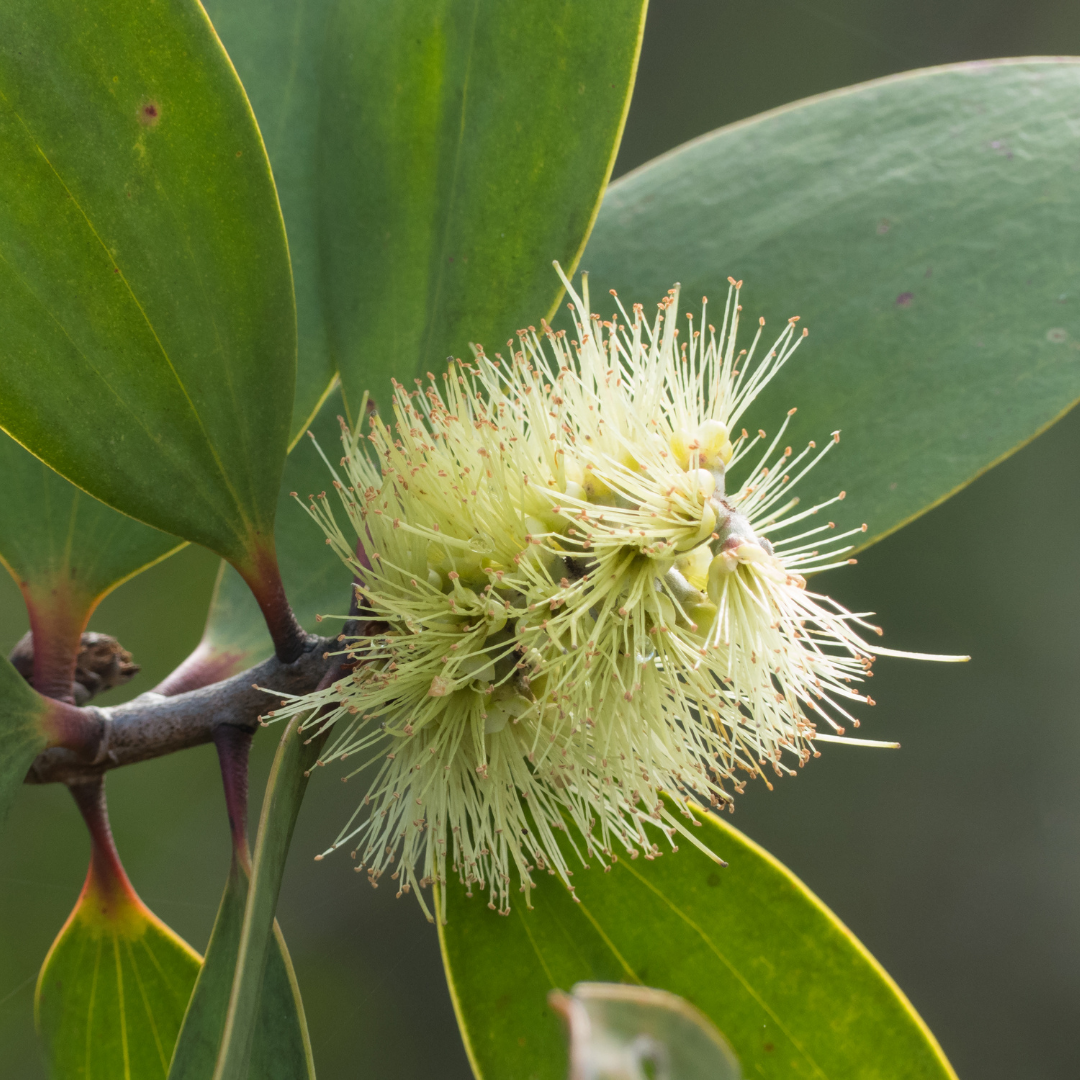 Free Shipping

Spend $75 too receive free standard shipping Australia-wide.

Quality Guarantee

No additives, no preservatives and no fillers. 100% pure ingredients.